Real Estate Training : Prop headlines is currently seeking Un employed / Employed youth who want to start a Business in Selling Residential apartments not only you will get an opportunity to represent the premium Builders in Bangalore and Dubai but also to take this Industry to next level
Do You have the Will power to drastically Improve your standard of living, no matter what it takes? are you looking for a career not another dead end job? we have the solution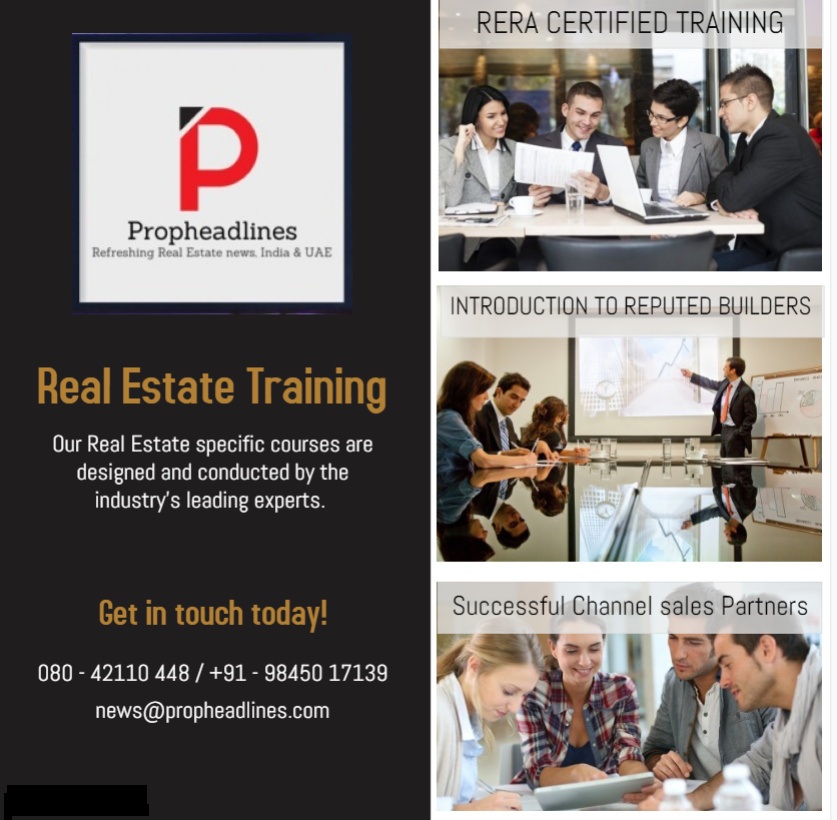 To Succeed in our business, you need to love selling and not just do it because it is your job
We are seeking Professionals who want to start their own company and are determined to succeed by selling the best product and by servicing their customers
Did you ever wonder what separates successful individuals from the unsuccessful ones?
Focus, determination, drive and passion! we can give you the passion for our product but the rest has to come from you, so if running a successful business has been your dream and you are determined to make it happen – This is your opportunity
Convince us that you are ready and eager to run your own business tell us what makes you qualified for this role and list some of your achievements
We are Looking for People on both Streams, Full Time / Part time / Weekends
We Are Looking for People from the Fields of Real Estate, Insurance Brokerage services, Executives of Multi National Banks, Software engineers, Working Professionals, Government Employees, Retired people, House wives, and Social Media Addicts !
You have an Opportunity to sell Properties in Bangalore from the Range of 10 Lakhs to 10 Crore and in Dubai from 1 Crore to 500 Crores !
Register with us, We will give you an Excellent Training in Generating the leads at various levels in and around your Professional and Social life
Contact us at for Real Estate Training +91 – 9845017139 / 080 – 42110 448 Email at news@propheadlines.com
Book mark our Website to get latest Updates, http://propheadlines.com, Stay in touch in our Face book page https://www.facebook.com/propheadlines/