Concorde Hill Crest : Concorde Group is happy to introduce to Bangalore, a project that is designed of dreams. We present to you, Hillcrest. Cradled in the vast lands of Chikkballapur is home that you'll want to escape to. A weekend home amidst natural beau, yet not too far away from the city. Concorde Hillcrest is located around Chikkaballapur and conveniently located 35 minutes from the highway for easy connectivity from North Bangalore to the rest of the city. The Plots are strategically located offering hassle-free connectivity to the city, especially the airport.
Concorde envisioned Hillcrest as a Bangalorean's perfect weekend home. Surrounded by lush green landscaped gardens and serene surroundings, Hillcrest offers you all the desired amenities you can ask for. A multipurpose court, jogging tracks, swimming pool, mini football, indoor gym, party hall, ground, cricket pitch, children, play area and a temple inside the premises. Hillcrest has the perfect ambiance to just relax and unwind yet stay connected to everything you need all in close proximity.
Just 30 minutes away from the Bangalore International Airport, but a world of its own. Tucked in the quiet countryside of Chikkaballapur, on NH7, is the Concorde Hill Crest. A plotted development in North Bangalore that boasts of amenities that will make for an exciting weekend. At the same time, the quietude of it all will give you the sanctuary of a home.
Concorde Hill Crest plotted development is nestled in the fastest growing investment hub in Bangalore. From IT parks, ITIR, business parks, a 3000 acre SEZ to hotels, everything you need for a great lifestyle is but a few minutes away. The burgeoning real estate growth can only mean higher returns in the future.
Invest in a Concorde Hill Crest plot today; not only will it bring you happy weekends, but also a secure feeling that your investment is growing all the time while you relax
AMENITIES AT CONCORDE HILL CREST
BASKET BALL BADMINTON COURT
BEACH VOLLEYBALL
CHILDRENS PLAY AREA
JOGGING TRACK
MINI FOOTBALL
OUTDOOR GYM
SKATE PARK
TENNIS COURT
TREELINED AVENUE
YOGA DECK
CONCORDE CLUB AMENITIES
AEROBICS/YOGA
PARTY HALL/DINING
BOARD ROOM
RESTAURANT/COFFEE SHOP
OUTDOOR DINING
BADMINTON COURT
TABLE TENNIS
FOOSBALL
POKER TABLE
JACUZZI
SWIMMING
GYMNASIUM
CHESS /CAROM / CARDS AREA
RECEPTION
SPECIFICATIONS OF CONCORDE HILL CREST
Underground Electrical Cables
Piped water supply to each plot
Sewage connection to each plot
Multiple tree plantation in each plot
Extensive park & landscape development
Entrance arch / gate
Compound wall with block work 7 ft / Chainlink fencing
Asphalted Roads
Kerb, Walkway
Covered RCC Storm water Drainage
Centralized Over Head Tank
Underground Sewage system
Primary Water Treatment Plant
Levelling
Sufficient Street lights
Rain water harvesting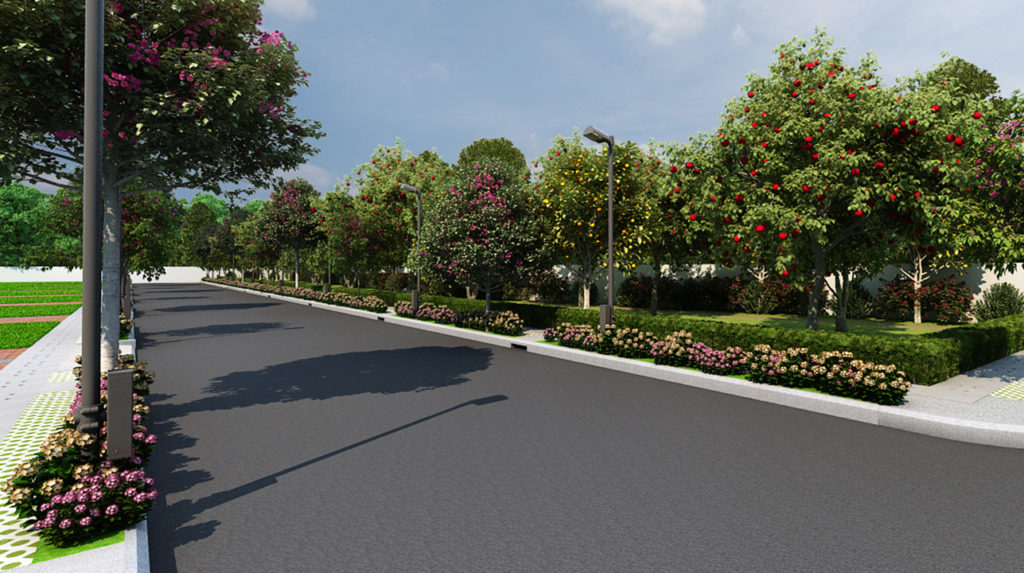 KNOW YOUR NEIGHBORHOOD AT CONCORDE HILL CREST
INFORMATION TECHNOLOGY ENABLED SEVICES & BIOTECHNOLOGY ( ITIR)
Special Economic Zones
Industrial Parks
Export Oriented Units
Free trading and Warehousing Zones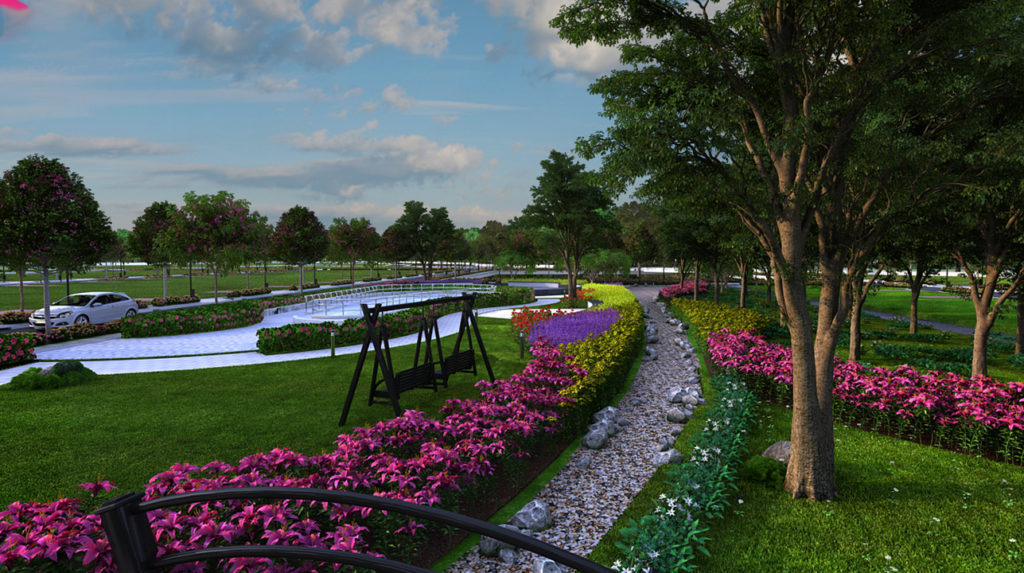 SPECIAL ECONOMIC ZONES ( SEZ)
900 Acres allotted for 48 Companies, including 100 acres to HAL
A Few European companies, including British Organisations applied for the land in the Devanahalli SEZ
DEVANAHALLI BUSINESS PARK
KSIIDC, at the behest of Government of Karnataka, is developing DBP on the site of around 413.65 acres owned by KSIIDC along the National Highway-7.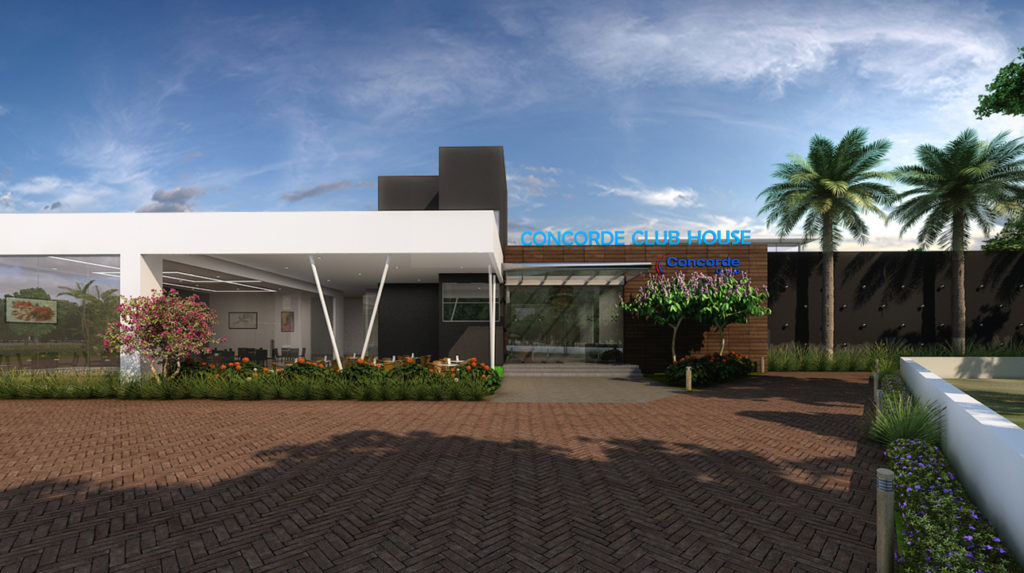 AERO SPACE PARK
About 250 acres of the land will be earmarked for a Special Economic Zone ( SEZ) in the aerospace hub
The SEZ would also introduce the US Companies to industry.
AEROTROPOLIS-AIRPORT CITY
It is an Airport township, there would be an airport, which would be surrounded by residential units, golf courses, hotels, multi-story residential high-rises, malls, etc.
GLOBAL FINANCIAL DISTRICT
An investment of about Rs.1000 crore planned in150 acres of land
45 banks have shown interest to have their offices in the hub
The project would include a township for the employees of the institutions in the district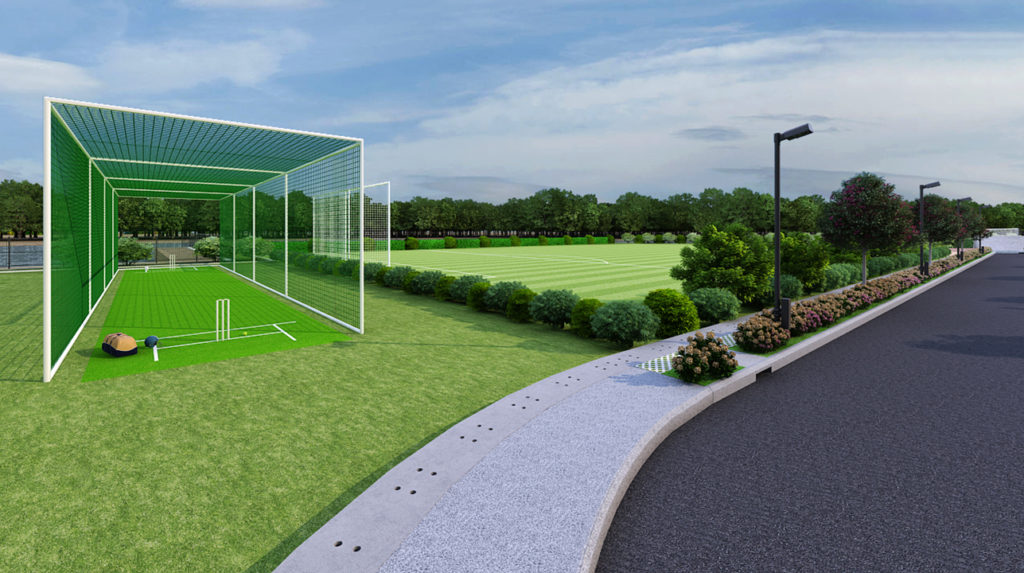 MEDICAL TOURISM HUB
Narayana Hrudayalaya Ltd to invest Rs.990 crores in 30 acres
Manipal Hospitals
Health care global enterprises Ltd., to set up Comprehensive Cancer Treatment centre.
BANGALORE TURF CLUB
Bangalore turf Club with an investment of Rs.350 crores has been planned to be set up in Devanahalli.
HOTEL PROJECTS
Zuri Hospitality India ( Private) Ltd
Oberai at Bangalore International Airport
Hyatt Residency
Oberai Luxury Hotel
Taj Airport Hotel
Holiday Inn at Devanahalli
RESIDENTIAL COMPLEXES
Multiple premium residential complexes coming up in and around Devanahalli are expected to bring in a total investment of rs.1500 Crores.
SPECIAL ECONOMIC ZONE
Due to the severe demand of land for the construction of multinational companies near Devanahalli with 3000 acres of land in the aerospace Special Economic Zone. A few European companies as well as British companies have already applied for the land in the Special Economic Zone.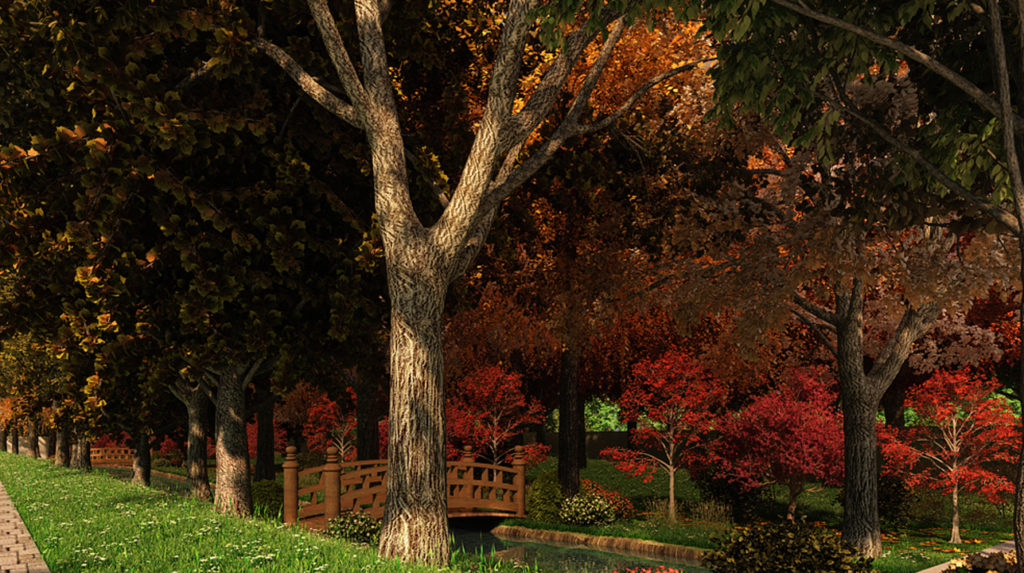 DEVANAHALLI BUSINESS PARK
This project is one of the biggest projects coming up adjacent to the Bangalore International Airport. The Devanahalli is likely to attract a minimum of $2.2Bn investment over the next 5-7 years.
INFORMATION TECHNOLOGY ENABLED SERVICES & BIOTECHNOLOGY
This sector is supposedly the largest infrastructure project in the history of Karnataka. It is likely to cost up to $20 Billion. These areas are export oriented units, industrial tech parks, warehousing zones, etc.
BANGALORE TURF CLUB
The existing Turf Club that is now located in the middle of the city is now supposed to be shifted to the North of Bangalore,specifically Chikkajala in Devanahalli. The Bangalore Turf Club that is said to be an investment of Rs. 350Cr is to be Devanahalli.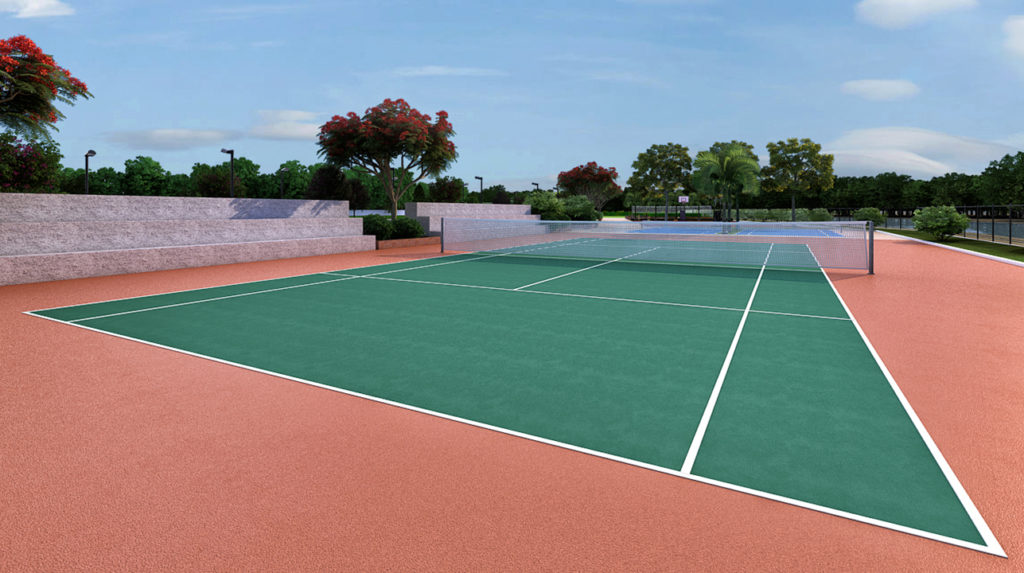 HOSPITALITY INDUSTRY
Hyatt Residency, Oberoi Hotels, Zuri Hospitality India, Taj airport hotel, Holiday Inn and several other hotel groups are ready to set up their chains in and around the International and set airport and near Devanahalli.The setting up of luxury hotels is up in highly likely to elevate the locality and help in cornfortable accomodation of people travelling through or from that area.
GLOBAL FINANCIAL DISTRICT
To expand and develop the state and the region, the Government of Karnataka have been reportedly in talks with the headhonchos of the banking sector to set up a Global Financial District near Devanahalli.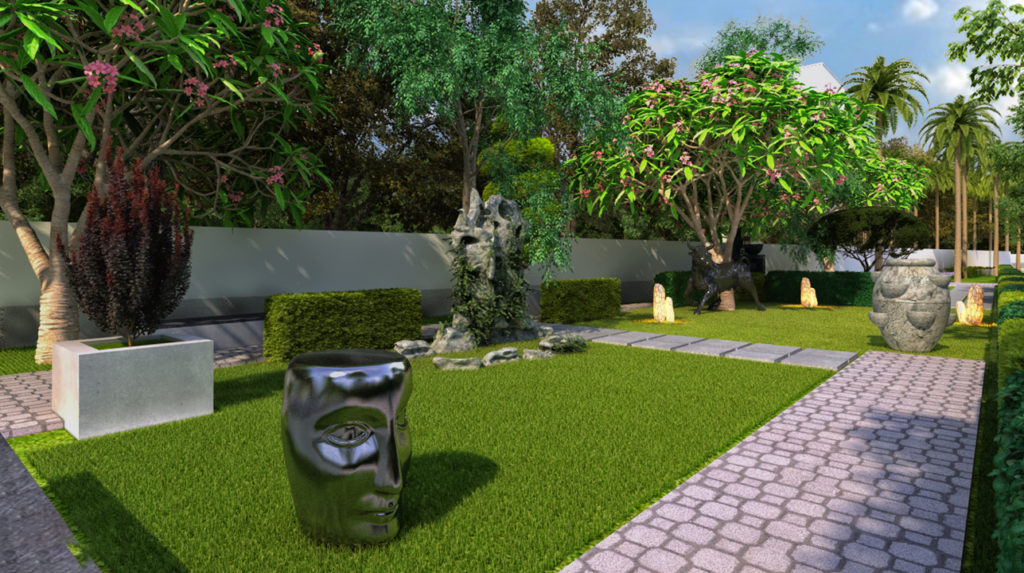 ABOUT CONCORDE GROUP
The Concorde Group was set up in 1998 with a vision to create sustainable values for stakeholders and deliver customer delight. In almost 2 decades, the company has developed over 20 million square feet of real estate space, consistently delivering satisfaction to its customers through its innovative offerings and professionalism in every aspect of its dealings.Known for building long-lasting value for its customers, the leadership at Concorde persistently strives towards delivering performance that make a difference. A Concorde homeowner is one who looks for high level quality, aesthetics and future growth. We deliver this with trust, transparency, and fairness. Your search for a good home ends here.
For Site Visit and other details call 080 – 42110 448 / + 91-9845017139 / +91-9845044734 / + 91-9845064533
For Complete Portfolio of listed Projects of Bangalore Airport , Log on to http://propheadlines.com/tag/bangalore-airport/
Like our Facebook Page https://www.facebook.com/propheadlines/