Overview of Purva Palmbeach

Location: Off. Hennur Road , Bangalore
Land Area: 19.5 Acres
No. of Blocks: 19
No. of Floors: G + 19
No. of Units: 1323
Area Range:
2 BR – 1232 – 1346 Sft
3 BR – 1482 – 1846 Sft
Purva Palmbeach apartments on Hennur Road are built along the lines of a tropical beach resort and spread over 19.37 acres. These new apartments for sale in Bangalore consist of a lagoon which promises to replicate the sight and sound of a beach in Bangalore.
It comprises of a Koi pond, Snorkelling zone, a well equipped gym, steam & sauna, a club theatre and many more to add the list. When you wish to buy 2/3 BHK flats, apartments in Bangalore, you would find Purvankara to be at the top of the list. These apartments located in north Bangalore is in a proximity to Manyata tech park, KIADB park, IT investment region and Devanahalli business park which makes it a good property investment in Bangalore.
The 116 km proposed Peripheral Ring Road shall ease the connectivity between Hennur Road, Bellary Road & Old Madras road amongst others.72 kms Metro Rail Phase 2 – A Parallel Line is planned to the North South Corridor, running between Nagawara (Short distance from our Purva Palm Beach) to Gottigere in the South. On completion of this, commute time between Hennur Road to the southernmost part of the city could come down to a mere 20-30 mins
Project location: Shalom Springdale, Hanumanthappa Layout, Kyalasanahalli, Bengaluru, Karnataka 560077
Purva Palmbeach – Beach front Home.
IMAGINE one fine morning you woke up to a new reality. You're right in the middle of on a solitary beach. Your cheeks are resting on the warm sand, and yes, the familiar imagery of palm-fringed beaches and the distinct taste of tropical cocktail from the last summer in Seychelles, is making you nostalgic. Before it lures your mind, your senses are alert to yet another sound – the distinct lullaby of the shimmering blue waters.
A solitary Gazebo is beckoning you to a Sunday brunch. You dust-off the sand and walk towards it. A panorama of backwaters and lagoon dazzle your eyes, little further there is an awe-inspiring large aquarium with colourful fishes and a sunken bar in a vast swimming pool. "Mama….look here"! Now, isn't that your daughter with the snorkeling gear? You're still in surprise with this sudden shift in paradigm.
After a short walk, you're greeted by a putting golfing stretch. Your best buddy is already at work, gleefully perfecting his swagger like a professional golfer.
Thankfully, a dream can't last this long. It's a pleasant REALITY.
Purva Palmbeach, the beach front homes off Hennur Road. Planned on the lines of a tropical beach resort, this residential apartment project spread over 19.37 acres with a central courtyard – The Lagoon – on 4 acres, promises to replicate the sights and sounds of the sea in Bangalore.
The inspiration to launch this project in Bangalore arose from the collective dreams of successful people who're relentlessly busy working without breaks; people who, despite their busy schedules, nurture the hope of taking short vacations at getaways by the sea.
Amenities – Purva Palmbeach
Indoor amenities
Gymnasium
Squash court
Provision for supermarket
Squash court
Table tennisPool
tableYoga / Meditation / Aerobics / Ballet room
Party hall
SteamSauna
Jacuzzi
Provision for restaurant
Provision for supermarket
Provision for shops i.e parlour / clinic etc.
Provision for cards room
Provision for Crèche
Jamming room
Lego room
Science club hobby complete with benches and stools
Well- lit Landscaped Garden
Outdoor amenities – Purva Palmbeach
Swimming pool(with kids pool)
One Tennis court
One multipurpose court(Volley ball court / Badminton court)
Jogging track
One Basket ball post
Two cricket practice nets
Outdoor children play area
Pets corner
Well lit landscape garden
Water treatment plant
Sewage treatment plant and Organic waste convertor.
Wave pool
Koi pond
Snorkeling ash tank view from swimming pool
Observation deck
Golf putting
Beach volley ball court on sand
Roof top gazing observatory area
Shoe cleaning machines in ground floor entrance lobby areas
Floor Plans – Purva Palmbeach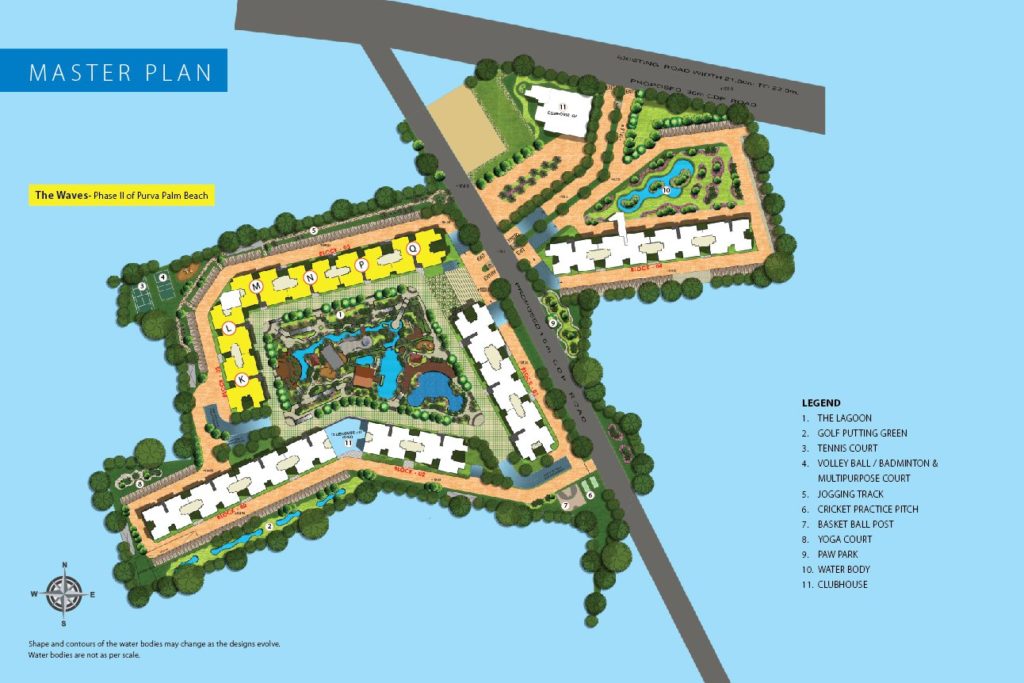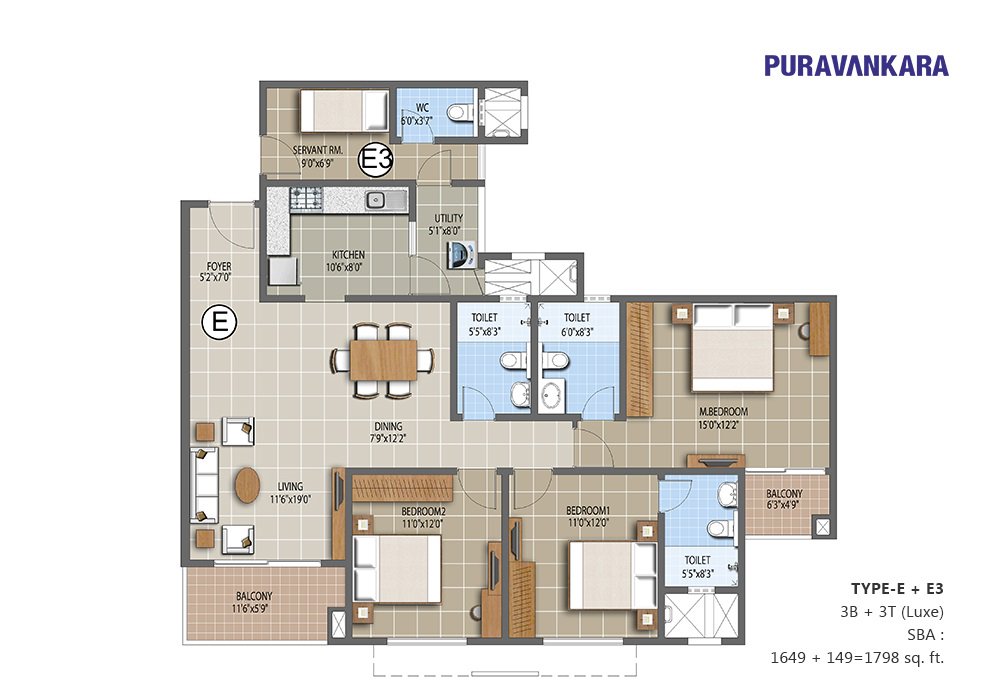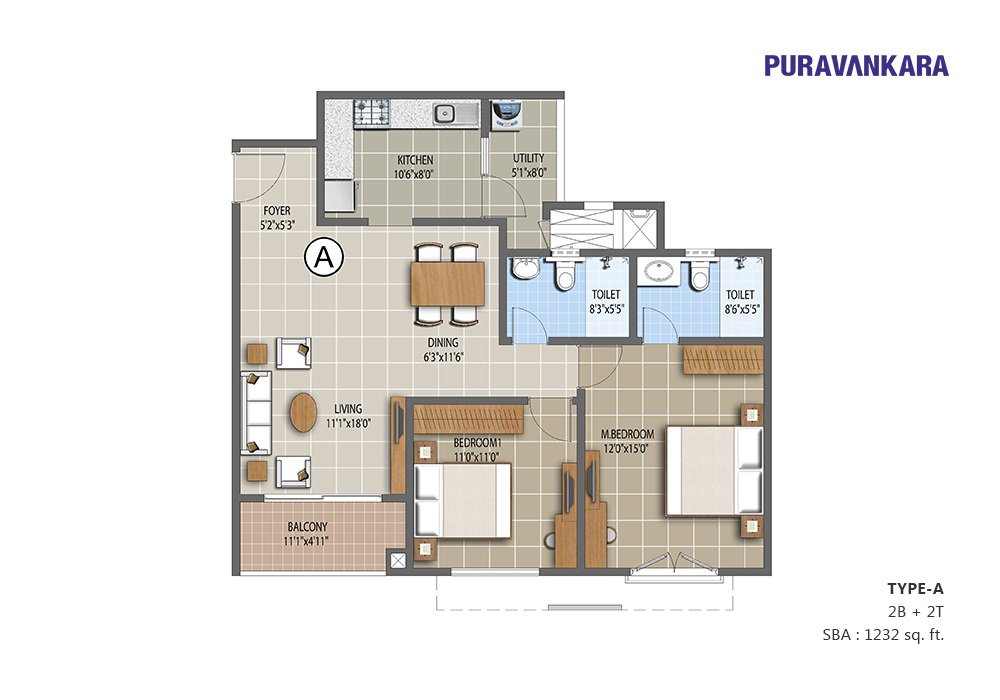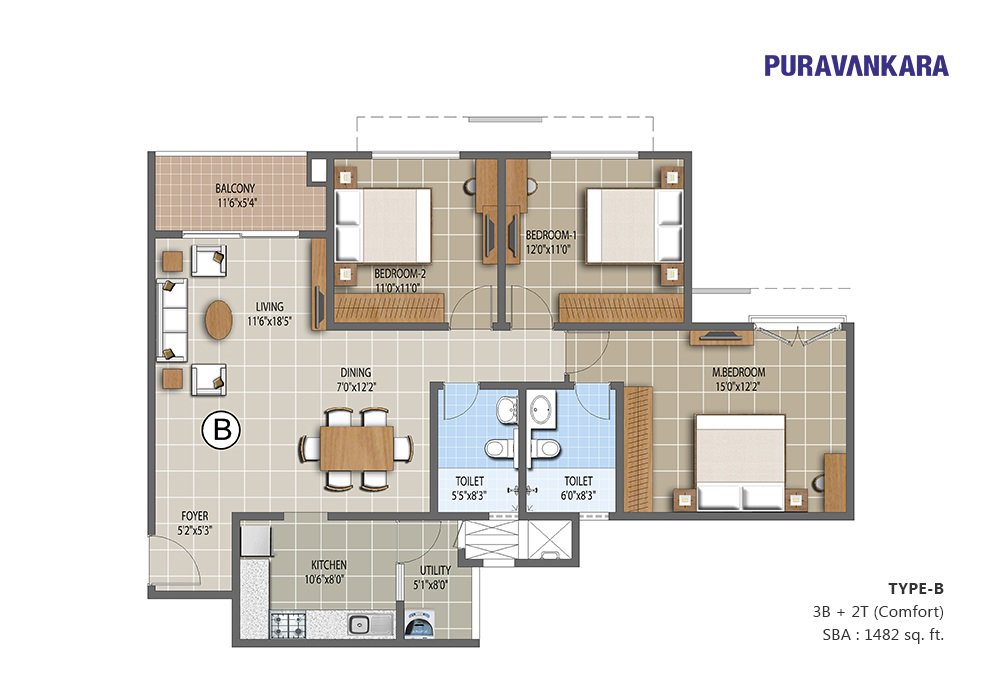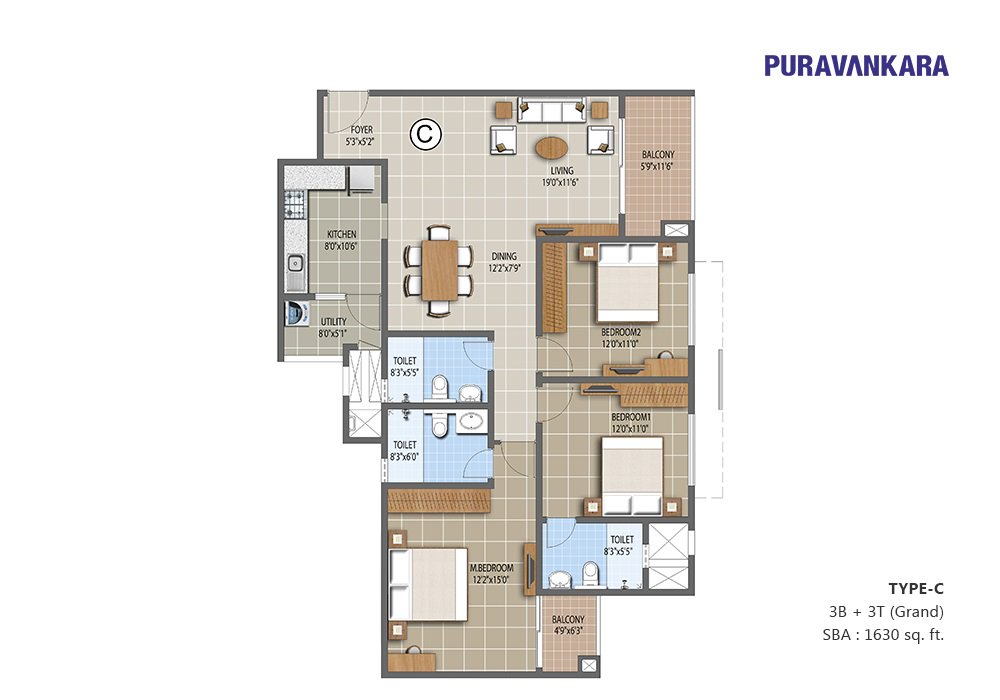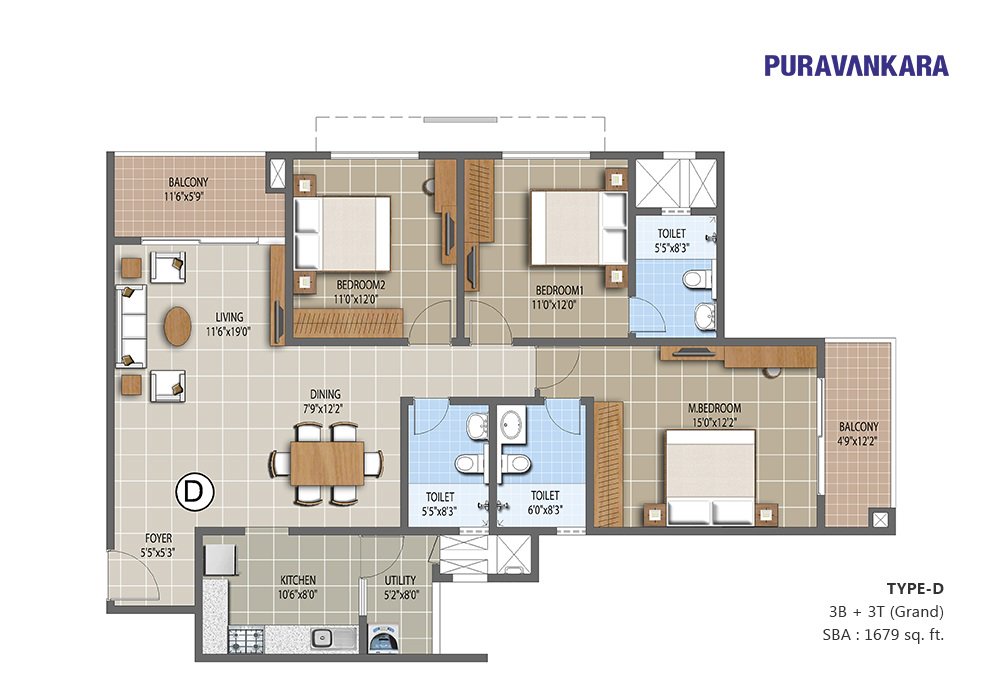 Location Map of Purva Palmbeach
To Visit Purva Palmbeach Get in touch with 080-42110448 / +91-9845017139 / +91-9845064533 
For Updated Residential news of Puravankara Projects Log on to http://propheadlines.com/tag/puravankara/