SLV Nivasa : SLV Builders is proud to present to you its new abode, SLV Nivasa. It is located in the northern part of Bangalore in Hbr Layout close to Indian Academy. Due to rapid progress in the area, the location is enticing a lot of people as it offer easy access to International airport, railway station, and Majestic bus stop. Nearby Manytha Tech Park`s big IT hubs, hospitals and other facilities.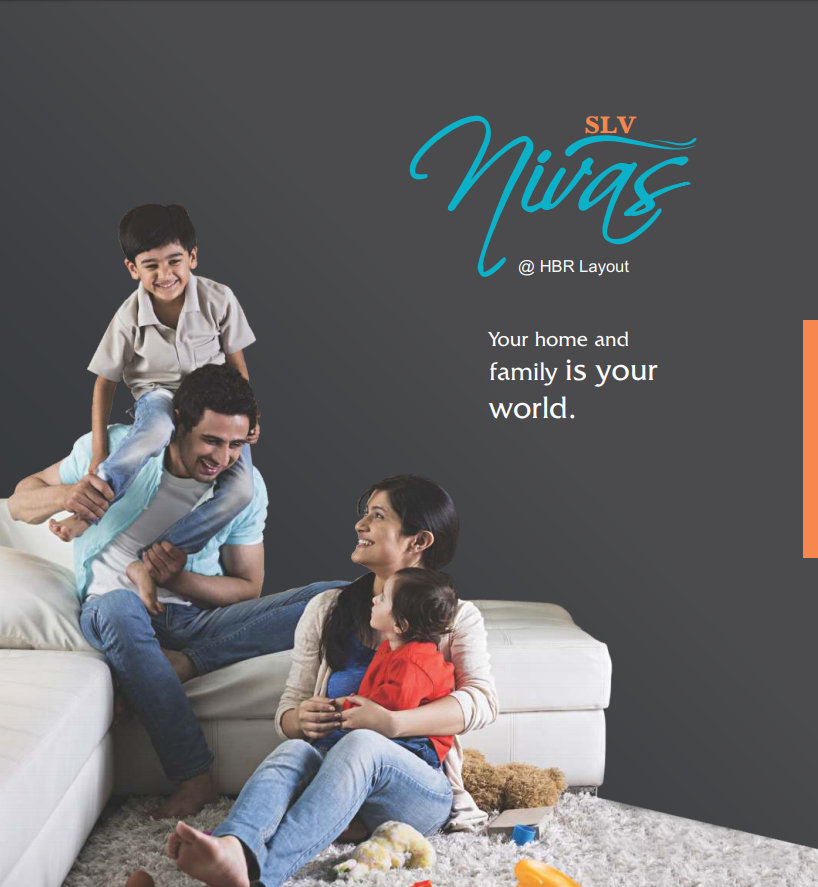 Outer Ring Road is round the Bangalore and is very close to Manytha Tech Park and as metro rail network is coming up, this area will gain more value in the near future. This brand new residential apartment is very close to a lot of international schools, prestigious colleges like Indo Asia College, Indian academy college, Dr. Ambedkar Institute of Technology and Karnataka College, Hospitals like Columbia Asia, Baptist Hospital, and Restaurants like Ganger Green Hotel, Cafe Coffee Day, Elegant Mall, and many others.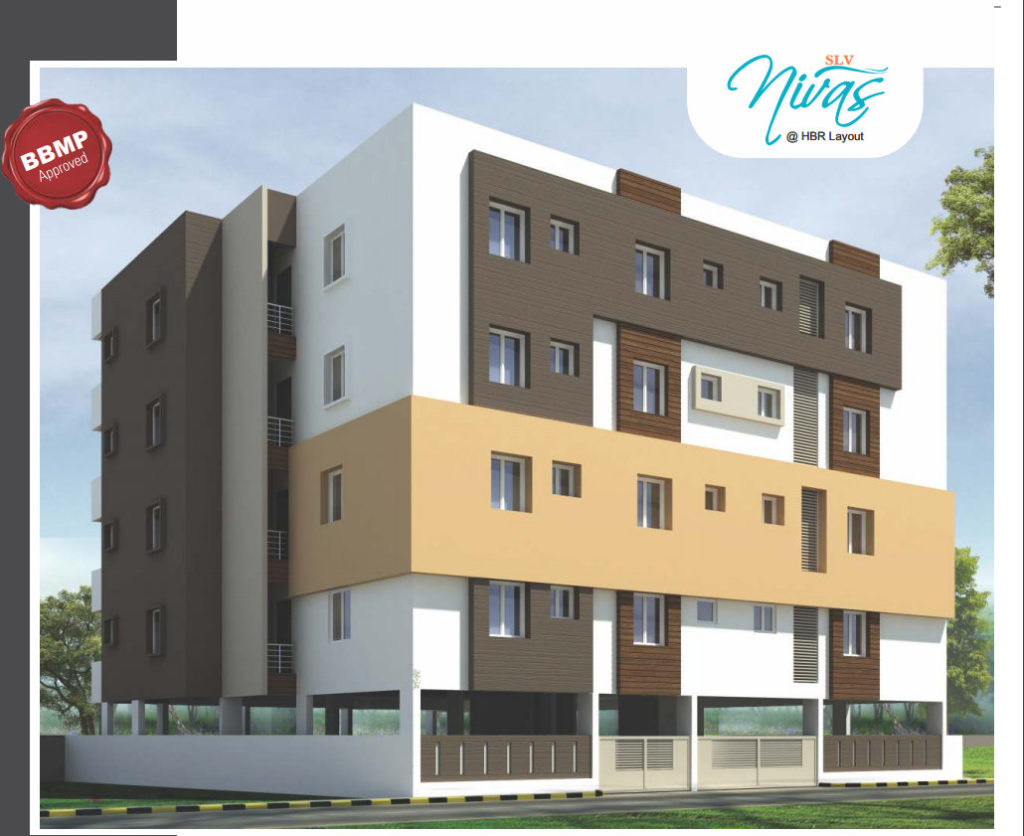 SLV Builders understands that buying a new home is an important decision. From choice of the location, quality of project, size of the flat, furnishing the flat to your dream and satisfaction, we help your dream. SLV Nivasa is the best choice. SLV Nivasa aims for sophistication and quality.
The location is in HBR Layout. The location provides convenient access to anywhere in Bangalore. Airport, Schools, Colleges, Offices, Entertainment and Shopping Mall are just 20minutes away. We offer Luxurious 2 and 3 BHK flats to meet your lifestyle needs.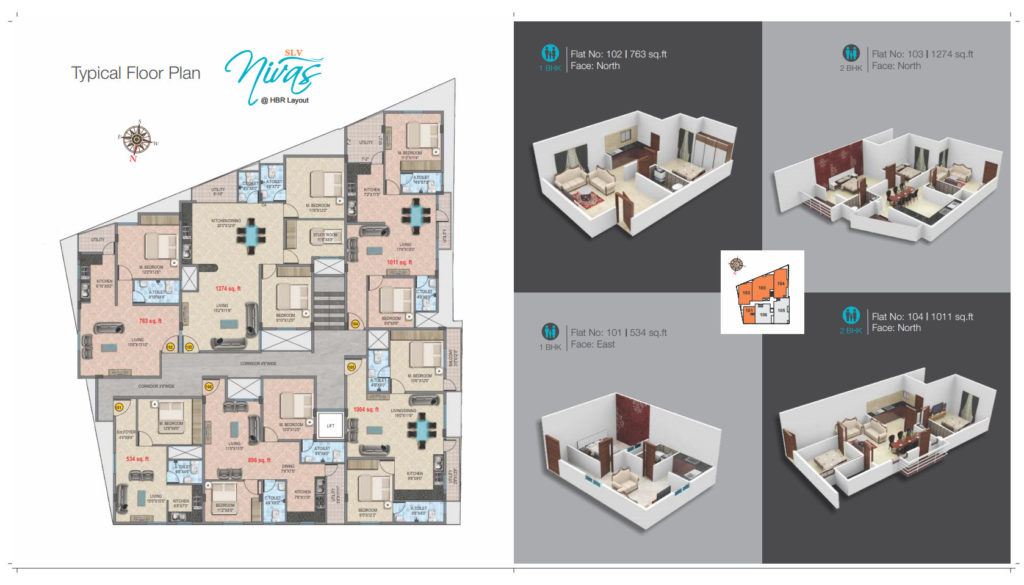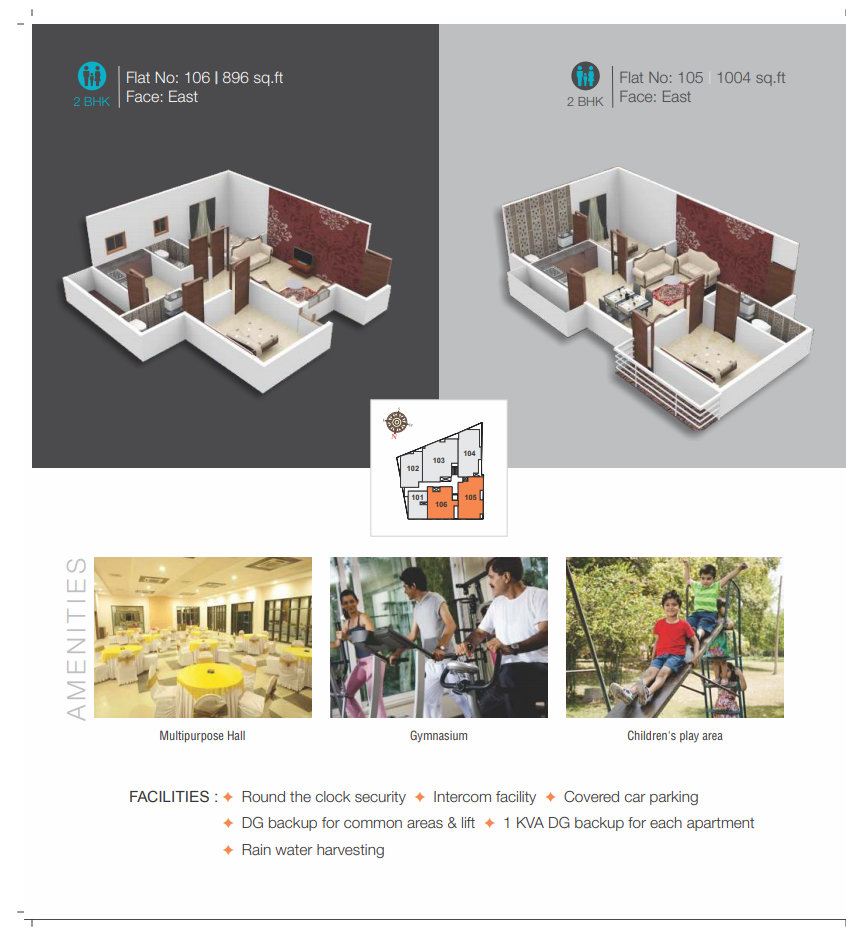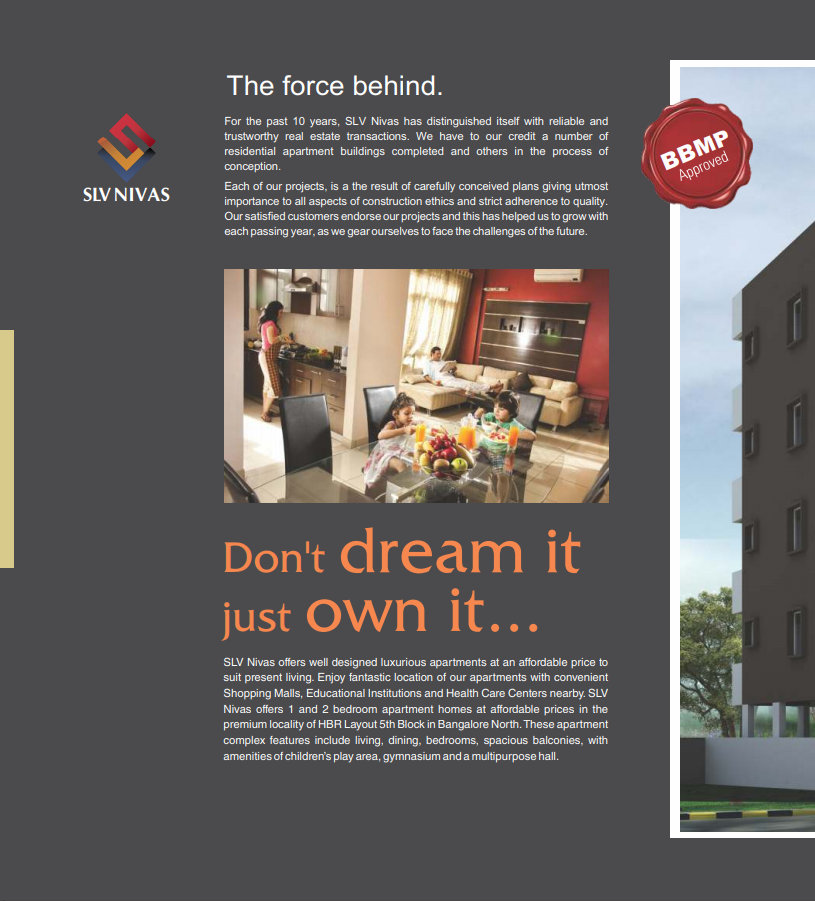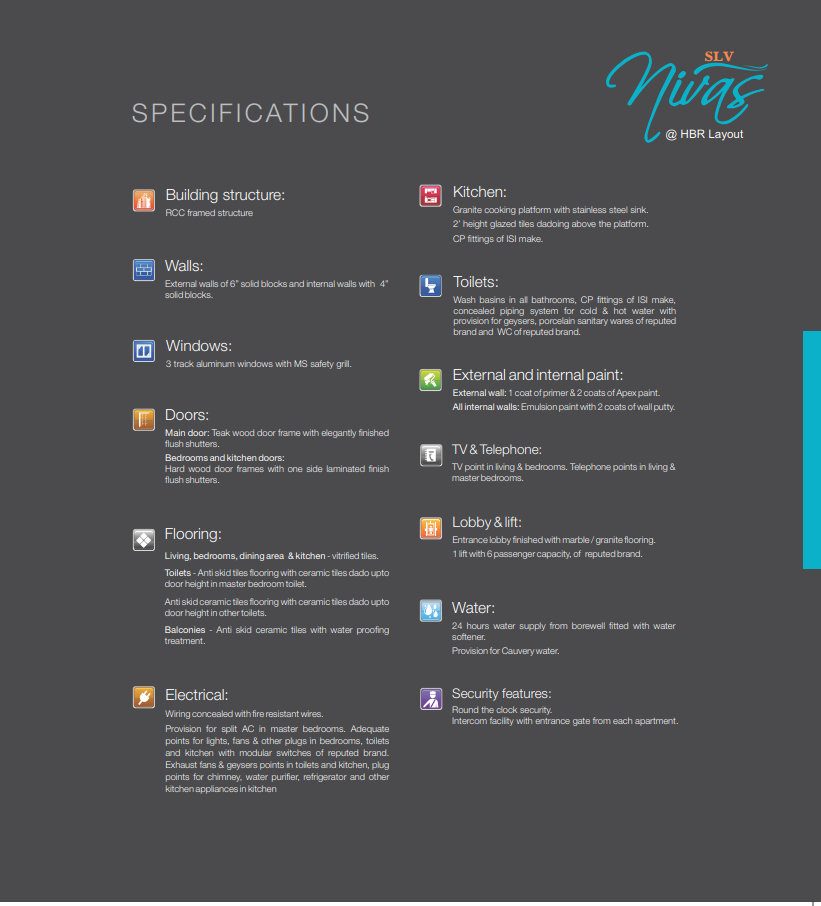 The beautifully crafted residential complex of SLV Nivasa is divine in nature for its evergreen existence. The apartment is crafted brilliantly with infrastructural designs with minute detailing to bring up the best in it. The residence is beautifully designed for a landmark presence in the city. The apartment has a spacious living area which allows free and independent lifestyle.

The residence with its contemporary layouts and modern features provides the grace, sophistication and allure to your home. The apartment is blessed with latest amenities that exude vibes of energy and happiness. The apartment's generously created windows open on to a wide panorama view of the surrounding with ample sunshine and breezy air to fill your home with natural purity and healthy environment.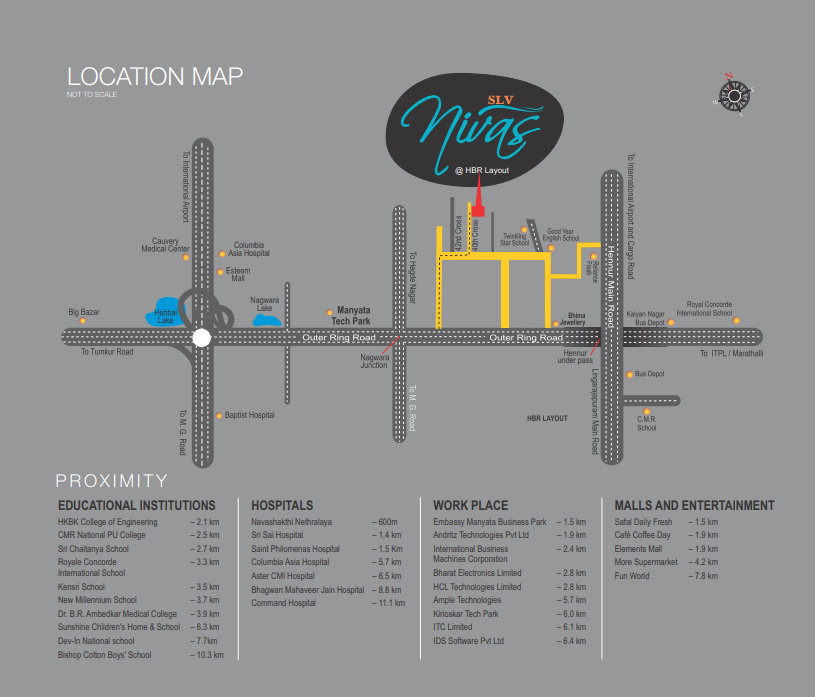 Like our Facebook page https://www.facebook.com/propheadlines/
Built Matrix aura is the Similar Project in HBR Layout http://propheadlines.com/2017/09/07/aura-built-matrix/
For Site Visit and other details call 080 – 42110 448 / 080 – 4212 4147 / + 91-9845017139 / +91-9845044734 / + 91-9845064533