AKOYA Oxygen : AKOYA' will be the most luxurious Golf and Park community in Asia, with premium branded mansions, villas, townhouses and luxurious apartment units.
The $2.5bn development over 41 Million Sq Ft would become one of the most sought after areas to live in Dubai. Located near Arabian Ranches and Dubai Polo and Equestrian Club, AKOYA by DAMAC will include high class villas, townhouses and amenities, as well as an 18-hole PGA Championship golf course, to be named Trump International Golf Club, after the eccentric US businessman.
AKOYA Oxygen offers a tranquil pace of life amidst the bustling metropolis of Dubai without compromising on greenery and seclusion. Only 25 minutes from the centre of the city along the Umm Suqeim Expressway, this breathtaking community offers a carefully designed master plan and road network system, with dedicated spaces for bicycles and hybrids. Homes feature energy efficient materials, controls and systems, so it's all about living in harmony with nature, in more ways than one.
Shopping, dining and entertainment at AKOYA Oxygen
Residents need never venture far from home to enjoy everything from a quiet coffee or a leisurely lunch to a high-end dining experience at AKOYA Oxygen. The development also boasts luxury retail and entertainment in a variety of beautiful settings.
The Rainforest at AKOYA Oxygen
Our tropical rainforest is a living, breathing ecosystem, dense with lush evergreen vegetation and exotic blooms, where fresh rainfall nourishes the diverse range of plants and trees every day.
The Trump World Golf Club Dubai
Stretching the limits of design, the Trump World Golf Club Dubai, with its championship course designed by golfing great, Tiger Woods, will delight avid golfers with a state-of-the-art clubhouse, world-class restaurants and an expansive pro-shop. There will also be the finest practice facilities, complemented by PGA qualified teaching professionals. Love of the game will go way beyond the fairway!
Ettore 971 Bugatti styled villas
Classic. Curvaceous. Powerful. Every detail of the exquisite Ettore 971 Bugatti Styled Villas is as perfectly focused as a classic French supercar, with stunning design elements and majestic living spaces. Each home features its own unique glass-walled parking space, so you can cherish your car even when you're not driving it; whilst your guests can sit back and admire the unique centrepiece to your home or views across the golf course by Tiger Woods Design.
Villa Designs at AKOYA Oxygen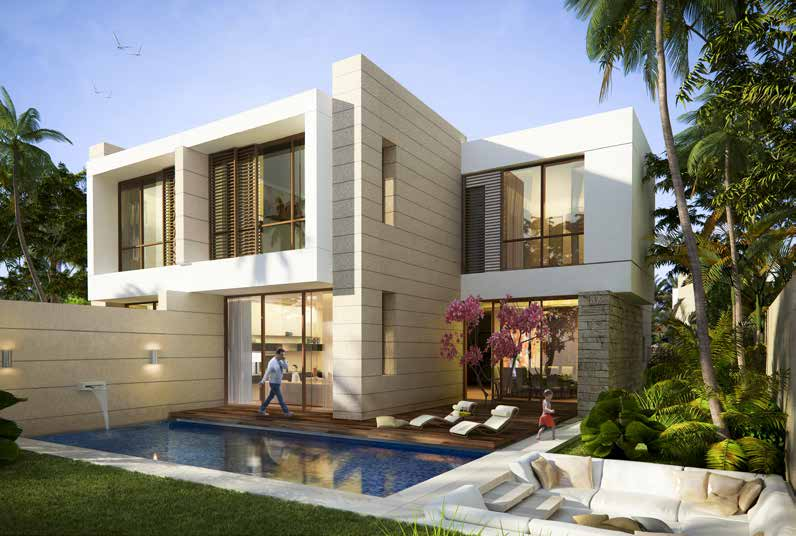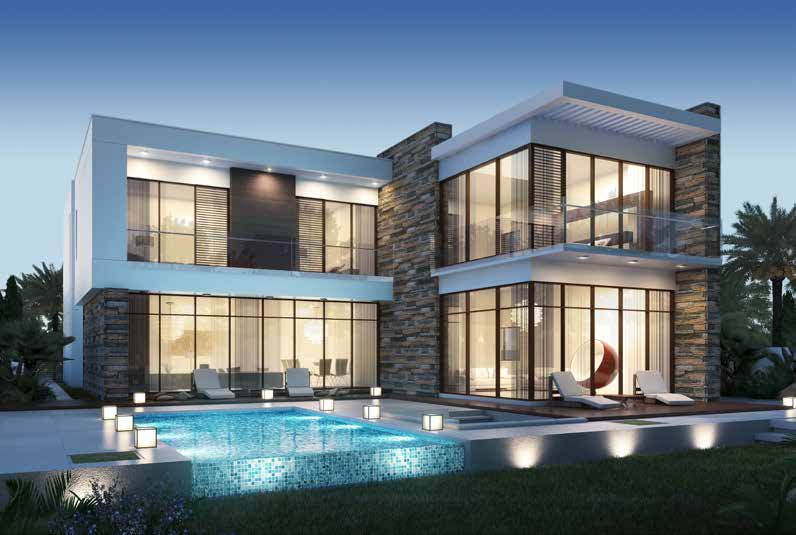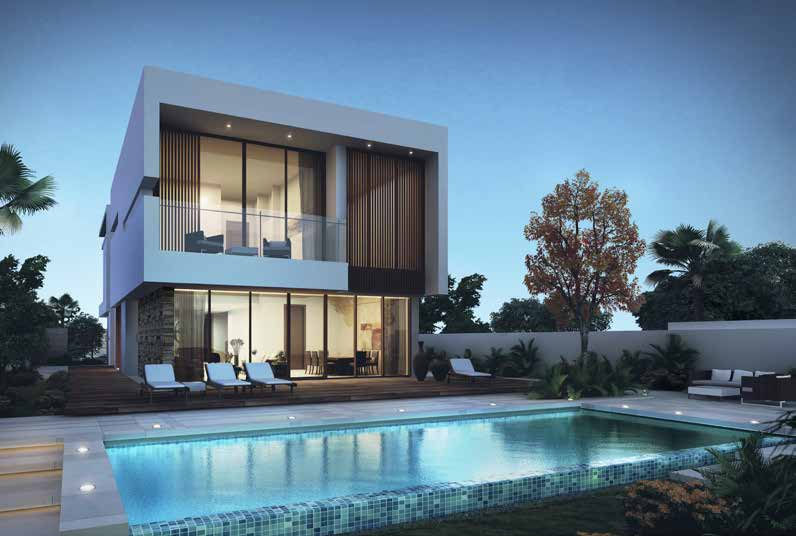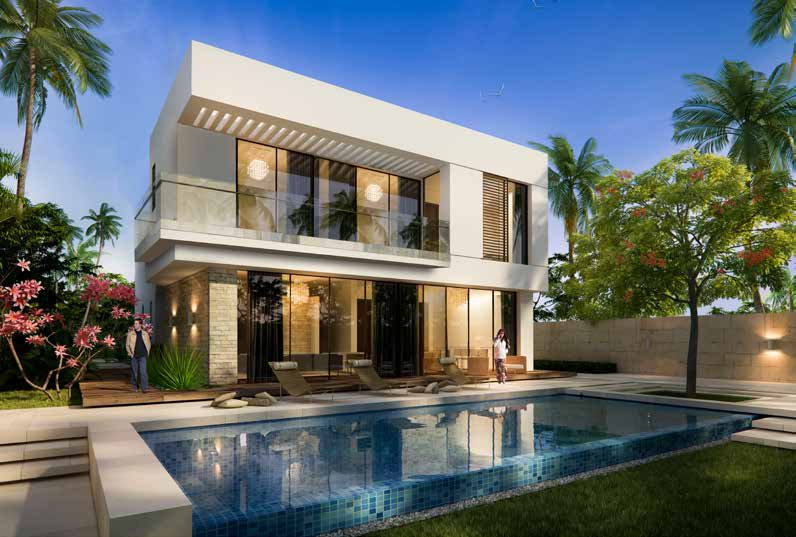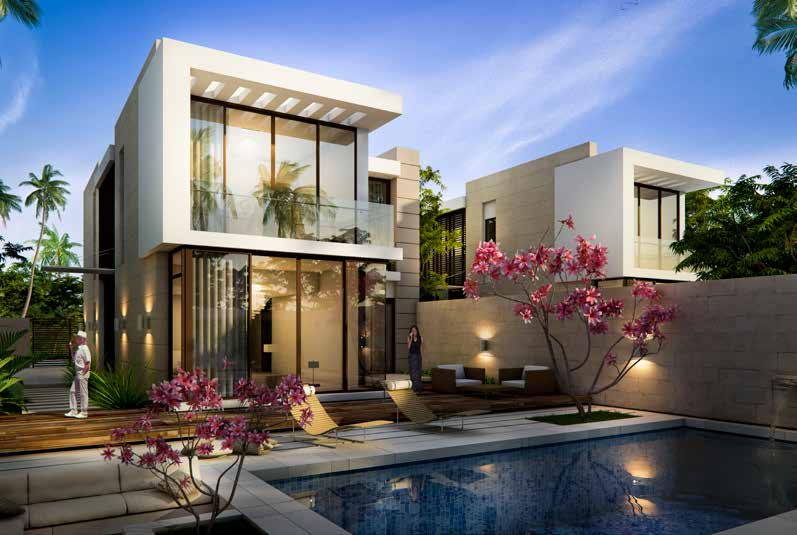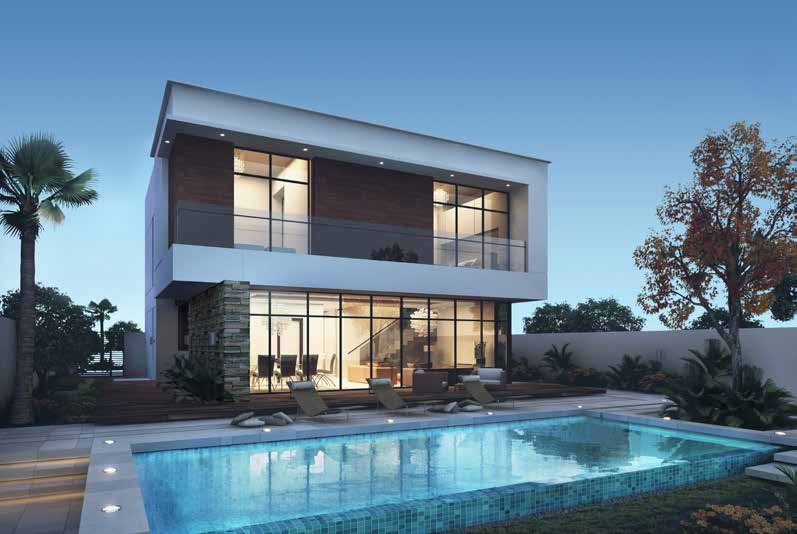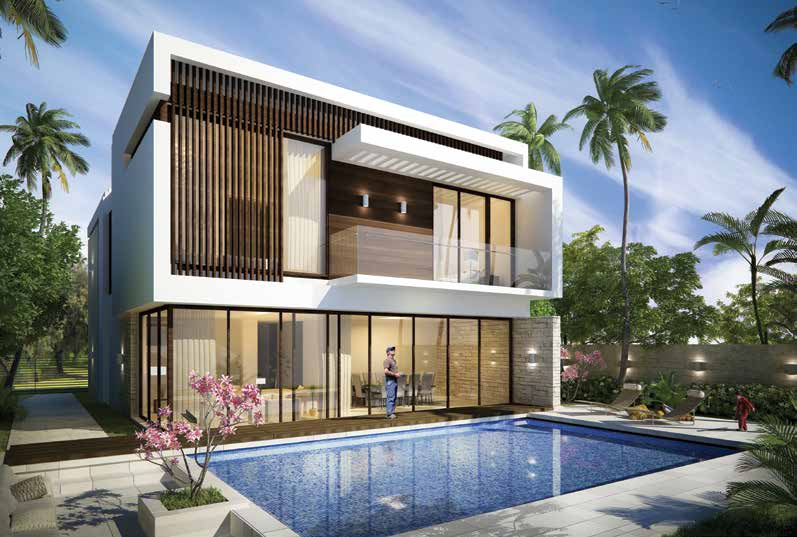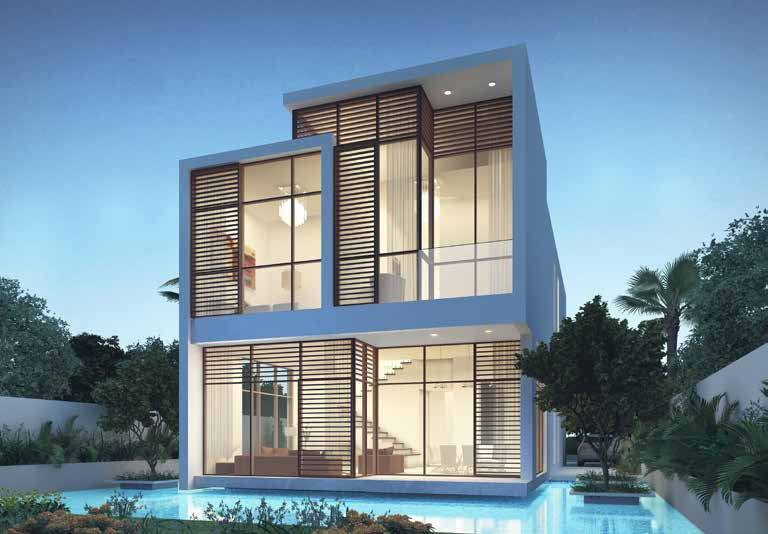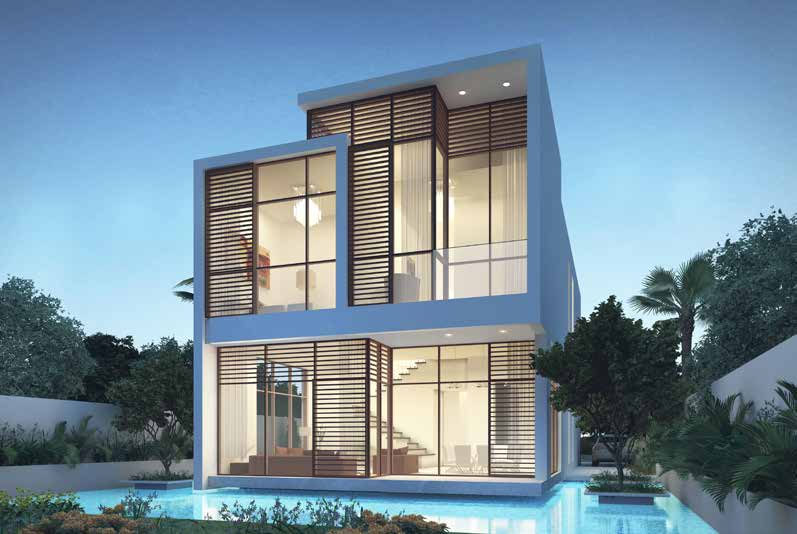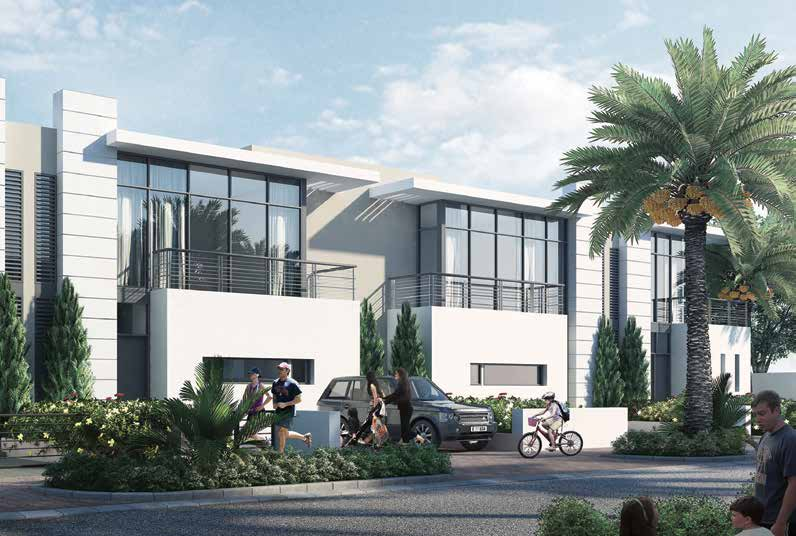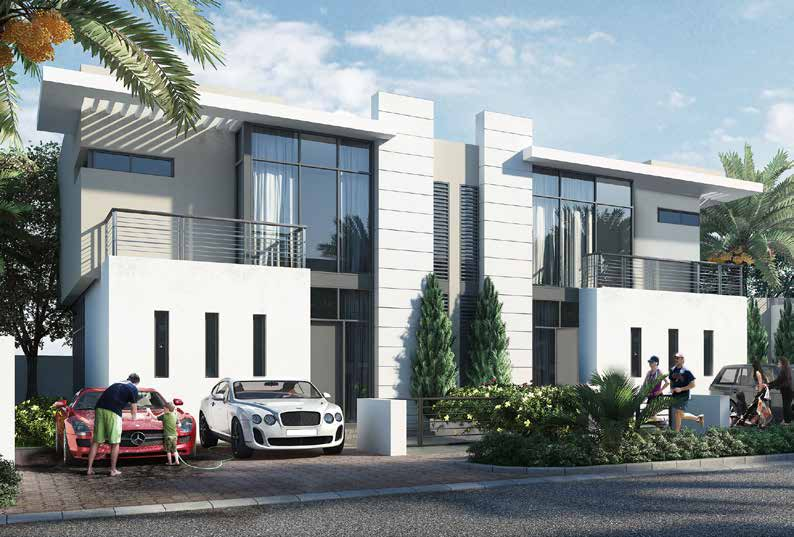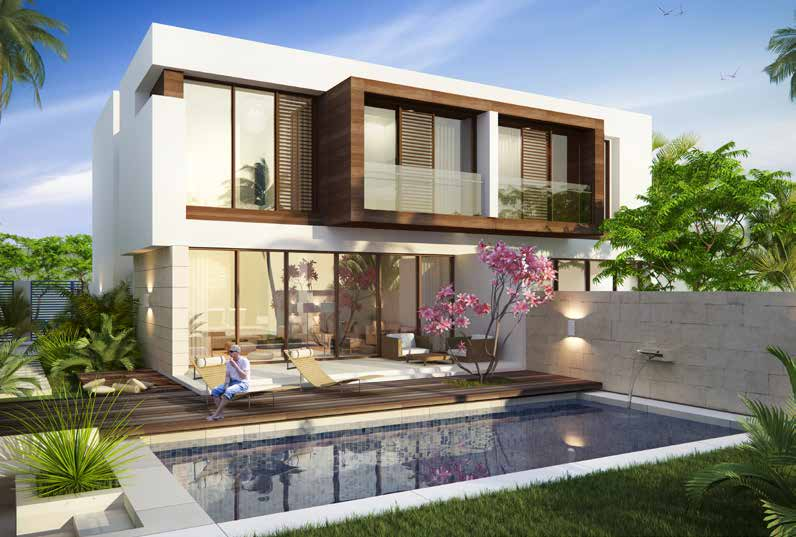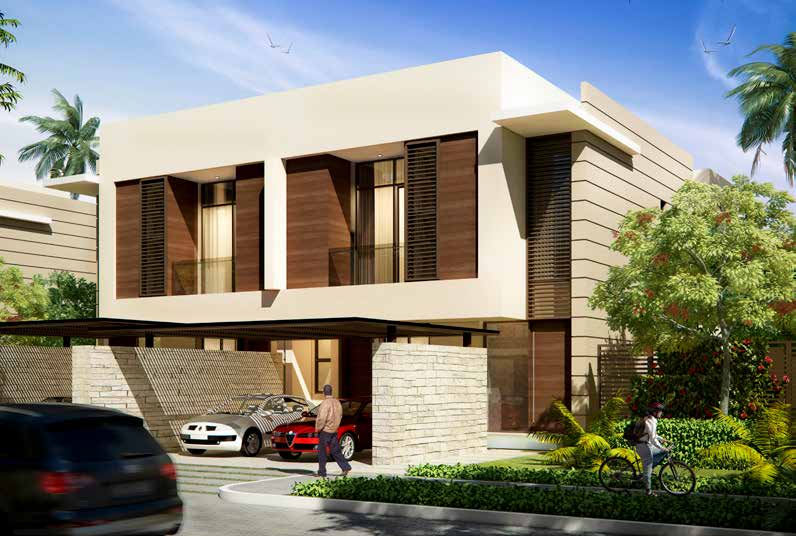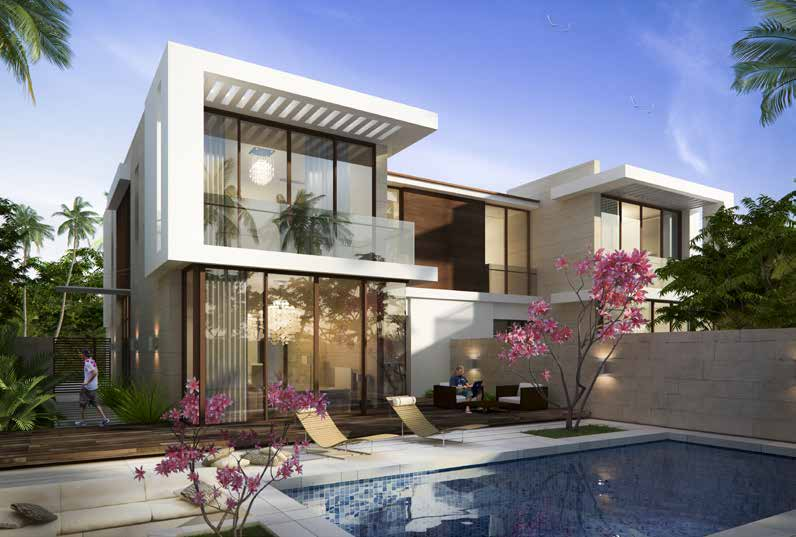 Highlights of AKOYA by DAMAC
· 41 Million sq. feet of Luxury Villas, Mansions, Town Houses, Golf Condos and Luxury Villas serviced by Paramount
· Golf Course designed and managed by Trump International Golf Club, destined to become the #1 Golf club in the Middle East
· 18 Hole PGA Golf Course with Par 3 Training Academy with hi-tech Equipment and Pro Shop
· Trump branded and managed clubhouse & fine dining
· 4 International Standard Tennis courts
· Spa and Health Club
· Cycling Paths, Walking Trails, Parks
· Retail Offerings
· International Schools
· Medical Facilities
USPs of AKOYA by DAMAC:
· 15 Minutes away from Mall of the Emirates
· Located in the Western end of Dubai land with immediate access to Umm Suqeim Road and Internal Dubai land Roads
· Extraordinary Golf course with training academy
· Retail offerings, medical facilities and international standard educational institutions conveniently located within the community
· Dramatic Views of the Lake and the Dubai Skyline
The types of development as mentioned below:
· Mansions
· Golf Villas
· Villas
· Fully furnished serviced villas by Paramount – First of its kind in Dubai
· Town Houses
· Fully furnished serviced apartments and townhouses.
· Golf Condos – First of its kind in Dubai
Facilities at AKOYA Oxygen
Trump World Golf Club Dubai – championship course by Tiger Woods Design
Luxury retail, hospitality and entertainment
Hydroponic café
Five-star hotel and suites
Desert-inspired luxury spa
Unique yoga enclave inspired by the natural elements
Waterplay fountains across the community
Organic fresh market
Healthy dining
Schools and nurseries
Community Info of AKOYA Oxygen
AKOYA Oxygen is dubbed 'Dubai's first green residential address'. The community offers a range of villas nestled in the heart of nature, with lush greenery and cascading water features all around. A huge variety of trees and plants melt away the bustle of urban life, yet the stunning green development is ideally located so the city centre is far enough away to offer the peace and tranquillity of wide open space, but easily accessible when required.
Call +91 – 9845017139 / +91 – 9845044734 / + 91 – 9845064533 / 080 – 42110 448 / 080 – 42124147 / 080 – 49598502 to Know more about buying Property in Dubai
Book mark our Website to get latest Updates, http://propheadlines.com, Stay in touch in our Face book page https://www.facebook.com/propheadlines/