Introducing Reva Residences, luxury apartments in Business Bay overlooking the Dubai Canal. Here you'll discover a lavish lifestyle with a wealth of dining, entertainment and retail choices just moments away.
Come home to a lively neighbourhood where you can unwind with a relaxing stroll through lush parks, browse the finest designer stores in the world's largest mall next door, or dine on an impressive choice of mouth-watering cuisines. At Reva Residences, every comfort your heart desires is close by.
Wake up every day to spectacular views from your stylish home, with its elegantly appointed interiors, fitted kitchen, spacious bathrooms and easy access to a range of life-enhancing amenities.
Facilities at Reva Residences
One and two-bedroom apartments
Elegant lobby with 24-hour reception and concierge desk
Landscaped gardens
Temperature-controlled swimming pool
State-of-the-art gymnasium with separate changing rooms for men and women
Steam rooms and sauna
Children's play area and swimming pool
Outdoor courtyard
Wellness area
Covered parking
Community info on Reva Residences
As a centre of commerce, Business Bay is to Dubai what Manhattan and Ginza are to New York and Tokyo. With the legendary, and now extended, Dubai Creek running through it, the development embodies Dubai's progress and its crucial role in the emirate's past as well its future.
The Burj area is an upscale mixed-use community combining commercial, residential, hospitality, entertainment, shopping and leisure facilities in open green spaces scattered with lakes and fountains. An inspired urban concept, this illustrious part of town is home to the world's tallest tower, its largest shopping mall, iconic fountains and a host of other first-class amenities.
Reva Residences is strategically located in Business Bay, overlooking the Dubai Canal and Burj Khalifa and in close proximity to the prestigious Downtown Dubai district.
Features, Amenities and Specifications at Reva Residences
Environment:
• Lobby with a concierge desk offering 24 hour service
• Landscaped gardens
• Gym with separate men/women changing rooms.
• Swimming pool
Apartment features:
• Balconies (as per plan)
• Centrally air conditioned
• Satellite TV and telephone connection points.
Convenience:
• Elevators to all floors
• Security access control for Common areas.
Living and Dining
• All rooms feature double glazed windows
• Ceramic tiled floors throughout
• Painted plastered walls and soffit
Kitchen
• Kitchen fitted with cabinets, counter tops with space and hook up provision for refrigerator,
cooker, kitchen hood and washing machine.
• Ceramic tiled floors
• Ceramic tiles for walls between floor and wall kitchen units
• Emulsion paints for walls
• Laminated kitchen cabinet
• Stone countertop
Bathroom Features
• Floor / Wall ceramic tiles
• Shower over the bath
• Standard sanitary ware
• Standard sanitary fittings and accessories
• Mirror
• Threshold
Maintenance
– Owners Association to manage the maintenance and upkeep of the common facilities in the building.
* All accessories like Wall paper, Chandeliers, Furniture, Electronics, White Goods, Curtains, etc. displayed in the show apartment are not part of the Standard Unit and exhibited for illustration purposes only, unless stated above.
Floor Plans : Reva Residences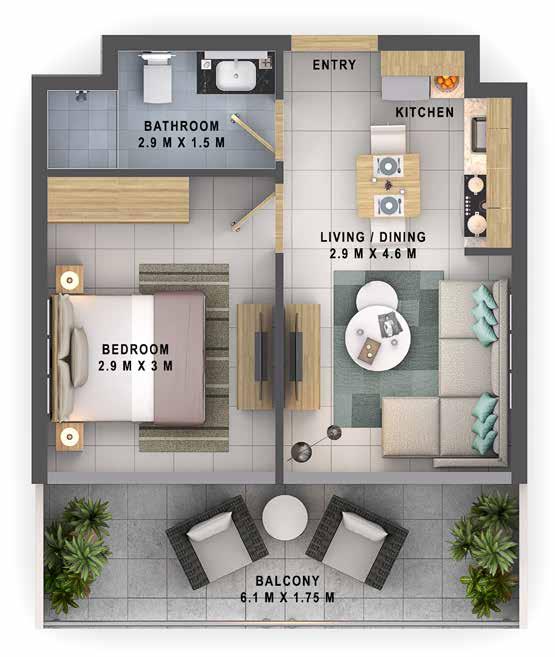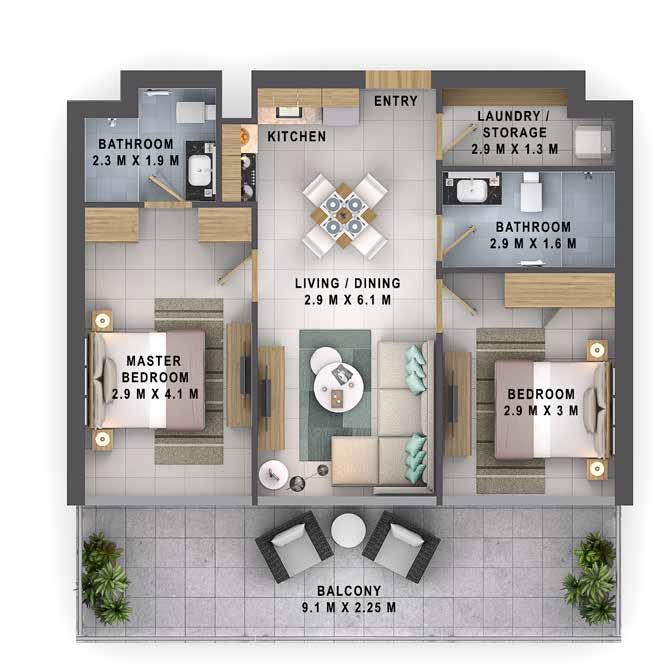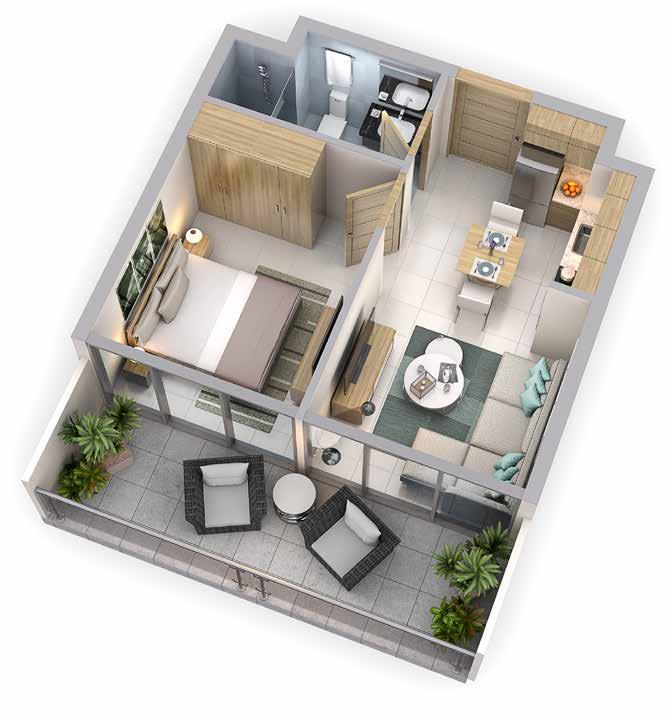 Investment Perspective : Indian Citizen
Rental Return: this Project can fetch you at least 12 to 14% rental return per annum ( least In burj area)
Capital appreciation of at least 10 to 12% per annum this is the (least in Burj area) , This is Tax Free return.
Indian government allows legally 250,000 USD to be transferred out of India to any foreign country to purchase real estate. When you repatriate that money it is tax free coz income earned is not Indian soil.
So you can transfer down payment of 25,000,00 via bank to Damac Properties account details attached.
All leading banks in UAE will fund you 50% of the property cost.
First 50% will be your contribution, installment for 10 years of loan per 100,000 dirhams is 950 per month.
If you take 400,000 AED loan you will be paying 3800 AED installment per month or per annum you will pay 45,600
Interest rate are as low as 2.99% to 3.99% per annum
For your contribution of investment of 400,000 AED or 65,20,000 INR you will make 59,000 AED per annum or INR 10,00,3000 (Approx)
Call +91 – 9845017139 / +91 – 9845044734 / + 91 – 9845064533 / 080 – 42110 448 / 080 – 42124147 / 080 – 49598502 to Know more about buying Property in Dubai
Book mark our Website to get latest Updates, http://propheadlines.com, Stay in touch in our Face book page https://www.facebook.com/propheadlines/
Actual Site Photographs of Reva Residences