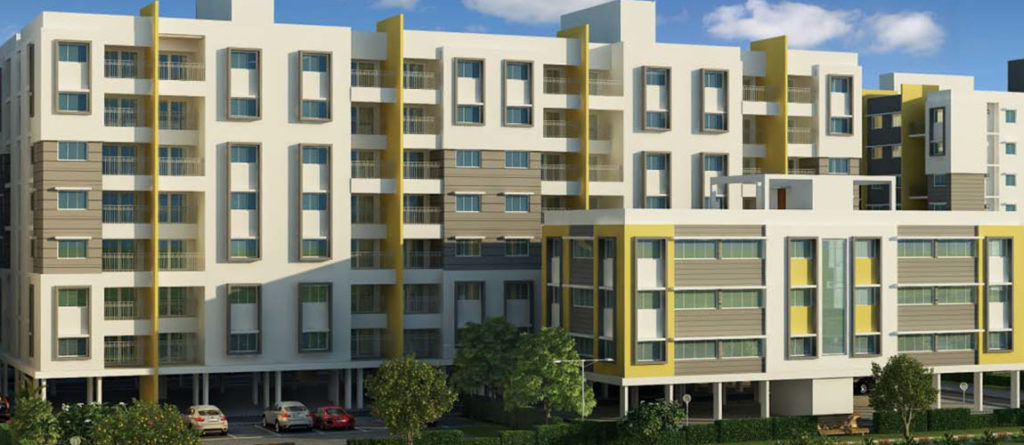 Pic Courtesy : Shree ram Sameeksha, Bangalore
With the central government's decision to grant infrastructure status to affordable housing and provide other tax sops and interest subvention to home buyers and builders, a number of builders are chalking out plans to develop affordable houses.
The Chennai-headquartered Shriram Properties, real estate wing of the financial major Shriram Group, has also decided to focus on affordable housing. The company is planning to invest Rs 15,000 cr over the next 7-8 years for the development of around 30 ongoing projects, mainly residential, across six major cities.
The investment would be met through internal accruals and bank loans. "We have completed and delivered about 15 mln sqft and are currently developing 25-30 projects comprising 60 mln sqft area in Chennai, Bengaluru, Hyderabad, Vizag, Coimbatore and Kolkata," says company's Managing Director M Murali.
Some 18 mln sqft of the total 60 mln sqft is already under construction and work on remaining would start in phases. Murali says that the company has raised about USD 460 million from investors at entity level as well as projects level but it does not have plans to raise further amount. Walton street, Starwood capital, TPG Capital, Tata Opportunities Fund, HYPO, Sun Apollo, ASK, Motilal Oswal, Amplus and ICICI Prudential are some of the companies that have invested in Shriram Properties.
Speaking about sales, Murali said the company is likely to achieve sales bookings of Rs 950 cr this fiscal as against Rs 750 cr last year despite demonetisation. He said the company is targeting sales bookings of Rs 1,350 cr for next fiscal. Shriram Properties has a land bank of 1,200 acres for future development. On the listing plan, he says, "We will come with an initial public offer (IPO) when the market is right". Shriram Properties is also planning to make inroads into Mumbai property market next fiscal where it will be concentrating on development of mid-market and affordable housing and little bit of luxury.