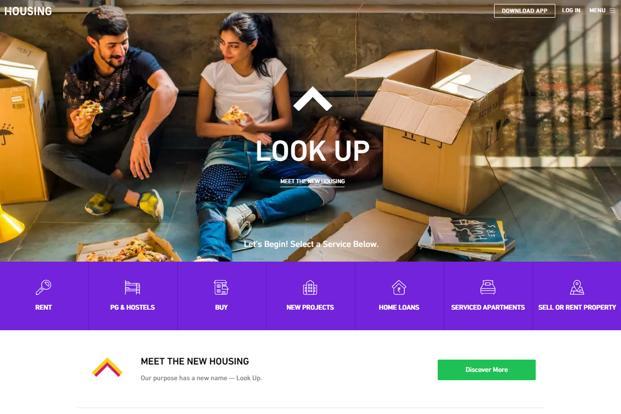 Mumbai-based real-estate platform Housing.com has re-entered rental business, now with the company offering more than 60,000 verified listings.
Rental was one of its key focus areas for the company when it was founded in 2012. Later in November 2015, Housing.com closed its rental business to focus on the home-buying and selling segment, the largest and the most lucrative category in India.
In December 2016, Housing.com's then CEO Jason Kothari had stated that the company was preparing for a re-entry in to rental, with plans to launch the services early next year. READ THE STORY: Housing.com plans to re-enter rental sector
Housing, a part of Elara Technologies that also owns PropTiger.com and Makaan.com, on Monday announced its re-entry into rental segment. The reintroduction of rentals has been done ahead of the scheduled time-frame, it said, adding, the move will further strengthen Housing.com's position within the real estate ecosystem.
The rental feature on Housing.com has been enhanced with new features aimed at improving the overall experience for home seekers. One of the features is 'Activity' which keeps track of agents contact clients and take feedback to ensure availability of listed homes.
Users can also keep track of messages to agents directly from the website.
The genesis of brand Housing.com was to address the issue of finding homes for rent in metros and major cities, hence the reintroduction of rentals is a crucial step for the brand which was a leading player in the segment. With the relaunch, the portal has over 60,000 verified units listed to be rented with the number expected to exceed 2,00,000 in three months' time. It will also contribute substantially to the overall traffic to the portal which is expected to touch 10 million by the end of FY2018.
"Renting a house is the first step for most individuals towards living independently and eventually buying a home which makes it a critical part of the home-buying lifecycle. The reintroduction of rentals is a strategic decision for us, both from a brand salience and business perspective. We are certain that this step will take us closer to our objective of becoming the preferred real estate platform for everyone looking for a home," Mani Rangarajan, Chief Business Officer–Platform Business Unit at Housing.com said.
Recent industry trends indicate that the demand for affordable rental properties has steadily increased over the past six months. As per latest industry figures, the residential property market across Mumbai, Delhi, Bengaluru, Pune and Chennai witnessed an increase of 8-12 per cent in average weighted rental values against capital values for the year 2016. This move also follows feedback received from a cross section of the real estate ecosystem including brokers for whom rentals are a business critical solution and end-users for whom it is a basic need.