Mr Hussaini Sajwani Chairman DAMAC Properties invited all the Channel sales Partners to the Suhoor event yesterday, The Event was attended by many real estate consultants, Promoters, Real estate advisers across United Arab Emirates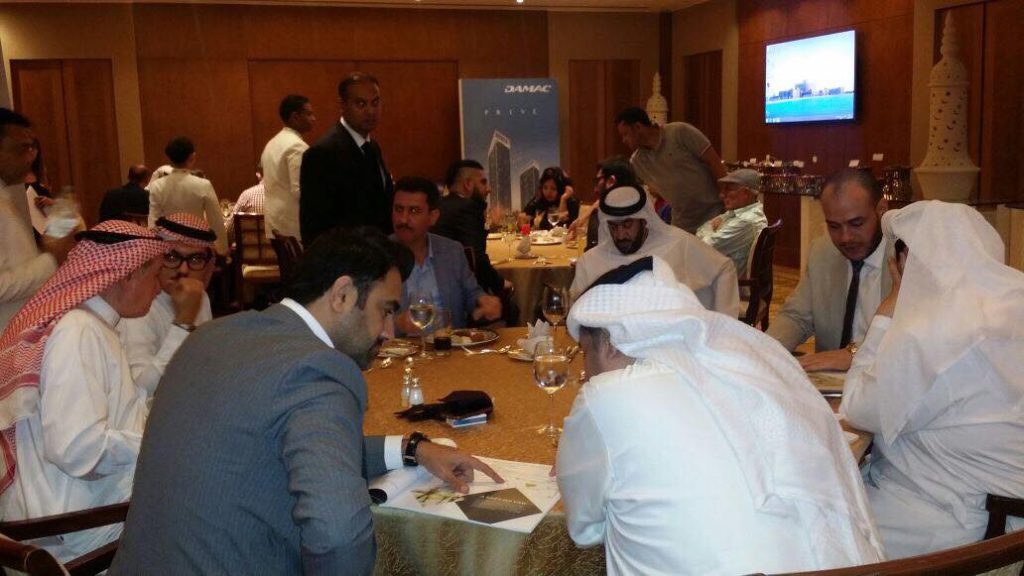 Thanking the Participants Honarable chairman Mr Hussaini Sajwani said Our brokers have played an important role in the success that DAMAC enjoys. It was a real pleasure sharing a suhoor with new and long standing partners, at my residence. Meetings and discussions like these help us come closer as a business family.
Sajwani is one of the pioneers of the property market expansion in Dubai. In the mid-90's, he built several hotels to accommodate the growing influx of people coming to the emirate to do business and trade. In 2002, he identified the market opportunity and established DAMAC Properties, which has grown to be the one of the largest property development company in the Middle East.
Sajwani's know-how and expertise in the field of property development from marketing, sales, legal, finance, and administration is one of the key drivers of the company's success and today has several prestigious projects in key global cities like Dubai, Abu Dhabi, Doha, Amman, Beirut, Jeddah, Riyadh and London.
DAMAC Properties, which employs nearly 2000 employees, is a publicly-listed company with shares traded on the Dubai Financial Market. The company has one of the best track records in the luxury property development market and to date have delivered over 16,800 homes with a development portfolio of over 44,000 units at various stages of progress and planning.
As an astute businessman and investor, Sajwani also has a proven track record of successful forays in the global equity and capital markets. He currently holds investment portfolios of securities in a number of regional and global markets.
Suhoor : Suhūr (Arabic: سحور‎‎ suḥūr, lit. "of the dawn", "pre-dawn meal"; also spelled suhoor, sahur, sehri "sehur" and in Yoruba sãrì), also known as Sahari in Persian (Persian: سحری‎‎), is an Islamic term referring to the meal consumed early in the morning by Muslims before fasting, sawm, before dawn during or outside the Islamic month of Ramadan. The meal is eaten before fajr prayer.[1] Suhur as the morning meal is matched by iftar as the evening meal, during Ramadan, replacing the traditional three meals a day (breakfast, lunch and dinner),[2] although in some places dinner is also consumed after Iftar later during the night. Being the last meal eaten by Muslims before fasting from dawn to sunset during the month of Ramadan, suhur is regarded by Islamic traditions as a benefit of the blessings in that it allows the person fasting to avoid the crankiness or the weakness caused by the fast. ( Hussaini Sajwani)
According to a hadith in Sahih al-Bukhari, Anas ibn Malik narrated, "The Prophet said, 'take suhur as there is a blessing in it
For Updated Real Estate news Log on to http://propheadlines.com/