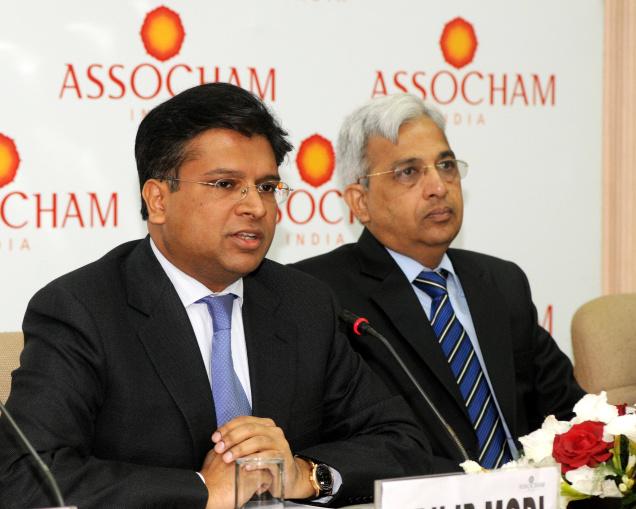 ASSOCHAM – The Associated Chambers of Commerce and Industry of India  is organizing the Summit on "Digitizing MSMEs: The Way Forward – Capturing Next Growth Level through Finance, Technology, Marketing & Capacity Building" on 25th May, 2017 at Hotel Chancery Pavilion, Bengaluru. The first edition was organized successfully in Mumbai recently.
Encouraged by the current wave of Digitization in the entire nation and the immense untapped potential inhibited in it for MSMEs, the National Council for Development of MSMEs,
Mr Sumitra Nandan Srivastava senior executive ASSOCHAM in an emailed statement to Propheadlines has confirmed the following speakers at the event
Shri Ramesh Laxmanarao Jarkiholi, Hon'ble Minister for Small Scale Industries, Government of Karnataka
Shri Rajendra Kumar Kataria, IAS, Secretary, Department of Commerce & Industries (Mines & MSME), Government of Karnataka
Shri Eugene E. Karthak, Regional Director-Karnataka, Reserve Bank of India
Shri A.C. Sahu, Regional General Manager, SIDBI Regional Office, Bengaluru
Shri S.N. Rangaprasad, Director, MSME Development Institute, Bengaluru
Shri Jyoti Prakash Gadia, Managing Director, Resurgent India Ltd
Shri Mohan Nair, Chief Marketing Officer, Avenues India Pvt. Ltd.
Shri Dewang Neralla, CEO, Atom Technologies Limited
Shri Kunal Singhal, Managing Director, Eazy ERP Technologies Pvt. Ltd.
Shri Aakash Jain, AssistantVice President, Care Ratings
Shri Pawan Bindal, Director, Dun & Bradstreet India
Shri Vaibhav Singh, Vice President – Business Development, Capital Float
Shri Neelam Dwivedi, Founder & CEO, FundsTiger
Futher Eloborating on the detail of the event and its objectives the organisation has breifed as follows
The objective of the summit is to provide assistance to the regional MSMEs in connecting with fund provider, technology provider, marketing guru as per their needs ranging from collateral-free loans, receivable financing to ERP implementation and digital marketing among others.
The summit also aims to have focused discussion on the current issues of MSMEs which need to be addressed. We have invited the senior government officials & industry stalwarts for Panel Discussions at the Summit to speak on pertinent topics as below besides others
on Behalf of the ASSOCHAM Chairman, Shri Manguirish Pai Raiker, the Organisation has requested MSMEs to participate and upgrade their enterprises and join the main stream Digital Revolution
The Program will be held at Hotel The Chancery Pavilion residency road Bangalore on 25th May, for more details on the Event you can get in touch with Mr Sumitra Nandan Srivastava on +91-8800-1234-63, Email : sumitra.srivastava@assocham.com