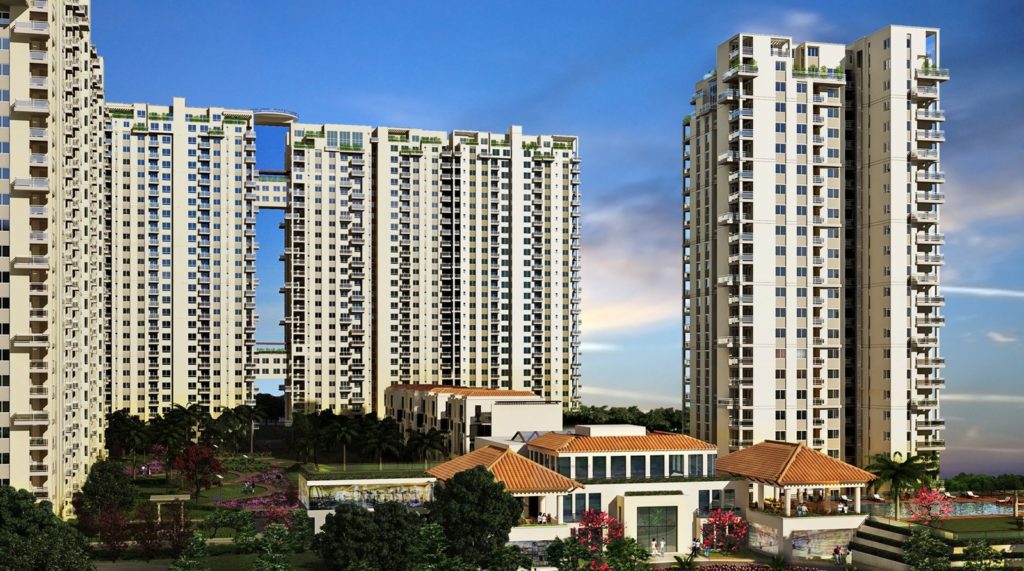 Thanisandra the fastest developing hub of North Bangalore
Bangalore, the garden city of India is renowned for its unique lifestyle that revolves around living in harmony with nature. From the sleepy 1980's to the IT-buzz driven 2000's, Bangalore has managed to retained her charm & has matured beautifully into an urban cosmopolitan which attracts people from across the country thanks to its weather, career opportunities & a very warm local culture.
Thanks to rapid urbanization, Bangalore has grown in all geographic directions to accommodate its every growing population. With its international airport moved to the outskirts, the entire corridor from Hebbal to the airport is now dotted with sky high apartments that grace the entire route. However, this stretch has become unaffordable for many buyers as prices have skyrocketed as well. Most buyers look for alternate areas that promise accessibility to most locations that the airport corridor has.
Enter Thanisandra – the next development hub of North Bangalore
Thanisandra is a quiet locality in the northern part of Bangalore. It's famous for a lake that brings in tourists & many migratory birds too.
Here are 4 reasons why we believe Thanisandra would be the fastest developing hub of North Bangalore
1.Access, Access & Access
The foremost factor most of us consider while buying a property is ease of access. With Bangalore roads getting congested every passing day, its wise to stay in a self-contained locality without having to undergo the pain of driving far to get mundane things done
Thanisandra is located in the sweet spot that's accessible from Bangalore international airport, major IT parks, railway stations & commercial hubs. Here is a table that shows approximate distances of various hubs from Thanisandra.
Hub Distance from Thanisandra
Manyata tech park – 100 Meters
Kirloskar business park – 8 km
Hebbal lake – 9 km
Banaswadi railway station – 8 km
Nagwara junction – 2 km
Bangalore international airport – 25 km
BMTC Bus connectivity to Airport 
415E K R Market to Thanisandra
415H Kempegowda Bus Station/Majestic to Amarajyothi Layout (Thanisandra)
415S Jayanagar 4th Block to Amarajyothi Layout (Thanisandra)
G10 Corporation to Ramakrishna Hegde Nagar
MBS14 J P Nagar 3rd Phase to Ramakrishna Hegde Nagar
P291J K R Market to Ramakrishna Hegde Nagar
TR4A Jagajeevanramnagar to Ramakrishna Hegde Nagar
290 Shivajinagar to Thanisandra
290B Kempegowda Bus Station/Majestic to Thanisandra
290F Shivajinagar to Agrahara Layout
290N K R Market to Thanisandra
290Q Neelasandra Rose Garden to Ramakrishna Hegde Nagar
290R K R Market to Razakpalya
290S Shivajinagar to Venkateshwaranagar
290T K R Market to Tippunagar
290W Shivajinagar to M S Palya
290Y Shivajinagar to Bds Nagar
291A K R Market to Agrahara Layout
291H Kempegowda Bus Station/Majestic to Ramakrishna Hegde Nagar
292A Kempegowda Bus Station/Majestic to K Narayanapura
296K Shivajinagar to Yelahanka Satellite Town 4th Phase
2. Infrastructure development
There is a proposed peripheral ring road that would run through Thanisandra that would connect major hubs of the city. Thanisandra Main Road has now been widened to 100 feet and converted into a commercial hub. Once it is ready, Thanisandra Main Road will also connect to the peripheral ring road.
There is also a metro station that's proposed in the vicinity. Additionally, the main road is being expanded to allow direct toll-free access to Bangalore international airport which would reduce commute distance & time. New layouts have been developed including MS Ramiah North City, Anam Enclave, Telecom Layout (Sanchar Nagar) which make Thanisandra potential area for future development.
Thanisandra is now part of BBMP and as the development of Bangalore city towards the new airport continues, many professionals have started inhabiting the area, water supply as well as proper electrical facilities extend through the entire stretch on Thanisandra main road.
3. Price arbitrage
Given that Thanisandra is yet to develop fully, prices are at least 20% lesser than the eastern part of Bangalore. Also, since the alternate route to airport is being envisaged, its only natural that this price would increase manifold in the next few years. It's estimated that it would take about 4-5 years for the locality to be self sustained.
Ever remember how Electronic city was in the mid 2000's? People were skeptical to invest then. Now that prices have more than tripled, many regret not buying a property there!. Don't repeat their mistakes. Be smart! Buy properties when they're affordable.
4. Hospitals, Schools & entertainment
Frankly, nobody likes to live in a palatial house without any avenues outside of the property. Thanisandra is fast developing as a hub with many hospitals like Regal Hospital, Cratis Hospital, ShivamVishwa Multispeciality Hospital, Shree Vijayalakshmi Hospital and Trauma Centre present in the vicinity. Many schools like RASHTROTHANA VIDYA KENDRA, Sincliar's high school, Touch international school are in the vicinity.
When it comes to entertainment, Thanisandra is surrounded by malls like Elements mall, Phoenix market city, Esteem mall etc that ensure you don't have to drive too long for the sake of entertainment.
As per BBMP budget report for 2015-16, For basic infrastructure like roads, road-widening and improvement of newly added areas under the "Nagarothana" scheme, Rs 1,000 crore has been earmarked. An amount of Rs 130 crore has been allocated for lake development. A good chunk of this money would flow into developing Thanisandra.
Come! Invest in Thanisandra, the next hub of namma north Bangalore!