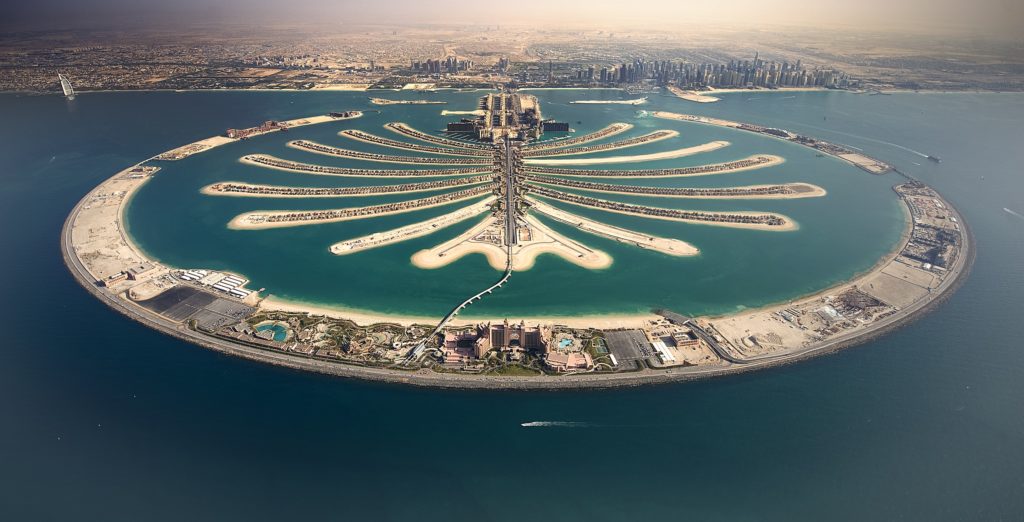 MUMBAI: The Indian property market might be sluggish at this moment, but real estate developers in the United Arab Emirates feel that will not deter investors from investing in Dubai's real estate markets. The recently held Dubai Property expo saw the presence of many big developers including Al Marjan Island, Nakheel Properties, Azizi developments and Binghatti Developers to name just a few.
Dubai developers are increasingly looking at marketing and selling their properties to Indian investors and they also offer a wide range of products to meet the needs of Indian investors. The expo showcased a wide range of properties like lavish apartments, villas, sophisticated townhouses to state of art commercial spaces.
"The relationship between India and Dubai dates back to 100s of years and we have very strong relationship. When the real estate was open up for the foreign investors we saw a resounding success," says Sanjay Manchanda, Chief Executive Officer at Nakheel PJSC.
"Indian investors are looking for different types of products and UAE offers different types of products for different types of investors whether they are looking for small ticket apartments, villas, residential homes or secondary homes as well," says Abdullah Al Abdooli, Managing Director, Al Marjan Island.
Data has consistently shown that Indians are the largest non- Arab investors in Dubai over the past few years. Experts say that the recent demonetization that has shaken up the Indian property market won't have much of an impact on the Indian investors in Dubai since most transactions there are cashless.
"Indians have been number one investors in Dubai property market but all those investments have gone through cashless transactions. When I say cashless transactions, whether you are Indian residing in UAE or Indian residing in India and buying a property in Dubai the investments and the payments that you make is through banks only. Also, RBI allows you to invest 250K dollars per year per person in properties abroad under a scheme called liberal remittance scheme has not changed," says Sajid Ali, Sumansa Exhibitions
Here are 5 reasons why Indians are looking into Dubai Property Market, in a nutshell:
Dubai is one of the closest international investment destinations to India with a travel time of just over 2 and half hours.
It is one of the youngest property markets but has developed significantly over the years with world class infrastructure and an excellent quality of life.
Dubai real estate market offers an average rental yield of 7% which is about 2-3% above the average yield in international property markets. The average rental yield in New York is only 3.91 percent, in London it is 3.21 percent, in Singapore it is 2.83 percent and in Hong Kong one will not get more than 2.82 percent rental income.
In Dubai, there is a tax-free environment. You don't have to pay property tax.
The system is very transparent and user-friendly. All the projects are monitored by the government of land department. And all the payments go through an escrow account which is monitored by the government.
So with affordable prices and fantastic quality of life Dubai might be just an ideal international destination for you, to get value for your money.